KARACHI: PTI Leader Haleem Ahmed Sheikh shared a video message on social media after Pakistan Quarters Police operation against Protestors.
At least 17 people have been injured and one woman dies due to suffocation by tear gas shelling earlier today, when Police tied to vacant Pakistan Quarters on Supreme Court orders.
According to Haleem Ahmed Shaikh (PTI) Sindh Chapter, Sindh Government is the responsibility of the action. Karachi Police does not come under Federal Government.
Read More: Pakistan Quarters Protest One Woman dies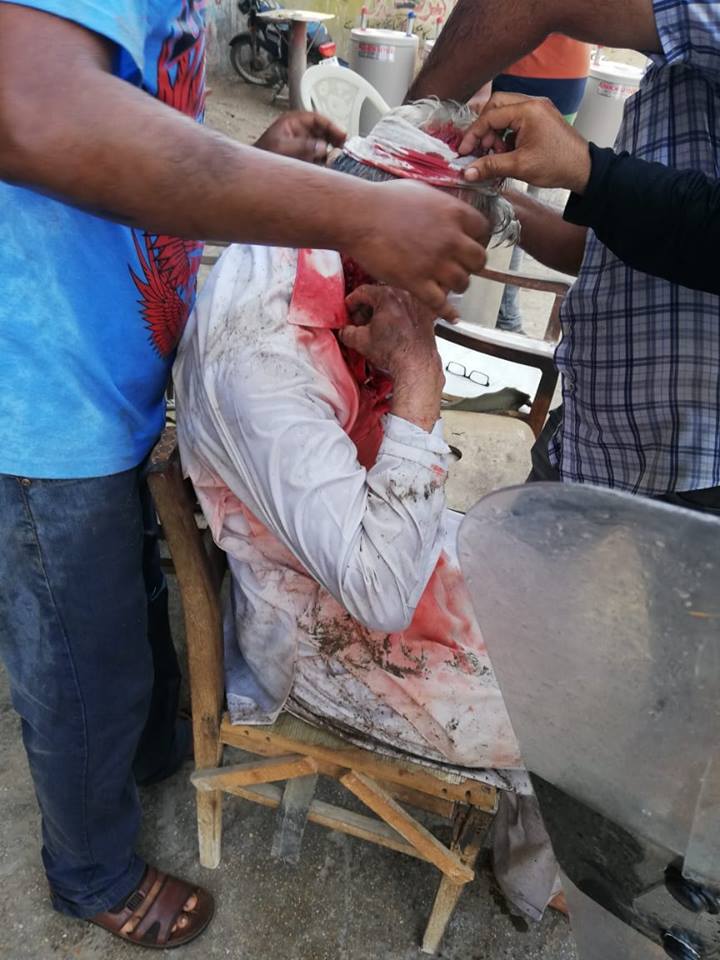 Whatever is happening at Pakistan Quarters has nothing to do with Federal Government or The Federal housing ministry, Instructions are not given by The Federal Housing Ministry nor The Federal Governments orders.
The action is taken on Supreme court orders to Sindh Government, I think the way Police has acted is condemnable, First of all, Sindh Police is not under Federal Government, it is under Sindh Government. First, they sent the police and later Chief Minister Sindh took notice of the incident.
Haleem Ahmed Sheikh (PTI) says in a video message " It's alright the orders are from Supreme court, there should be an implementation but no the way the police has acted brutality.
Either Chief Minister admits police took action without his instructions and for long 3 hours, we were watching the police action on protestors on local media channels until they used water cannon, baton-charged, tear gas shelling on protestors (children, women, and men) until than CM Sindh was sleeping.
Now when Police backed off now Chief Minister Shahab, took the notice and the action found a middle way in between.
I have spoken to federal ministers a few days ago, whatever is happening is not ordered by Federal Government these are court orders. But to implement those orders Sindh Governments job."
The complete chaos at Pakistan Quarters as Residents chants Home or Death as Police started operation to vacant the property on court orders.