The Punjab Government has banned the sale of Euro-2 Petrol in Lahore to combat the rising air pollution and the resulting smog in the city. The Punjab Finance Minister Hashim Jawan Bakht on Tuesday, who said that only Euro-5 Petrol will be sold in Lahore from December 2021.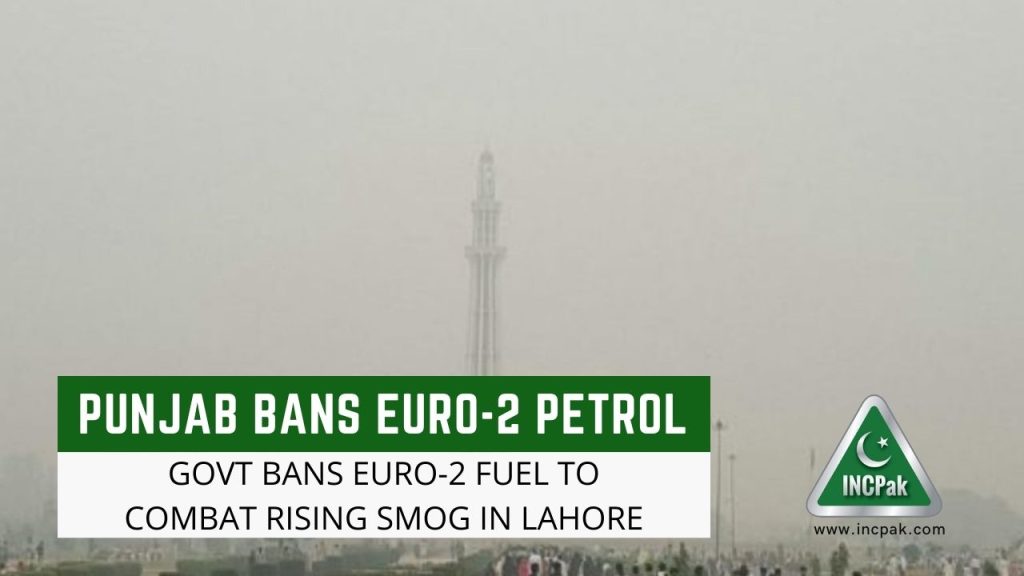 In the meeting of the anti-smog committee, the Punjab Finance Minister directed the city commissioner to ensure that only the recommended fuel was sold in Lahore and also instructed concerned officials to ask the producers of Euro-2 Petrol to upgrade themselves to the newer standard.
He also ordered the closure of factories running without scrubbers and warned that strict action will be taken against any violation. Meanwhile, the said that Punjab Relief Minister would be responsible for transfer of old brick kilns to the new zigzag technology.
The Punjab Finance Minister also instructed the concerned authorities to provide proper public transport facilities, especially for students and daily commuters while asking owners of multiple vehicles to limit their use in order to discourage the private transport culture.
It is pertinent to mention that air pollution in Lahore has reached extremely dangerous levels and the city has been ranked as the most polluted city with compromising air quality. The Punjab Government's decision to ban Euro-2 Petrol in Lahore is one way it is trying to control the rising air pollution in the city.
Read more: Fact Check – No Decision Made on Gas Timings in Punjab & KP