The Government of Punjab has announced the country's largest Ramadan Relief Package to help citizens of the province during skyrocketing inflation, which has raised prices of basic commodities. All you need to do in order to apply for the Punjab Ramadan Relief Package is to send your CNIC number in an SMS to 8070.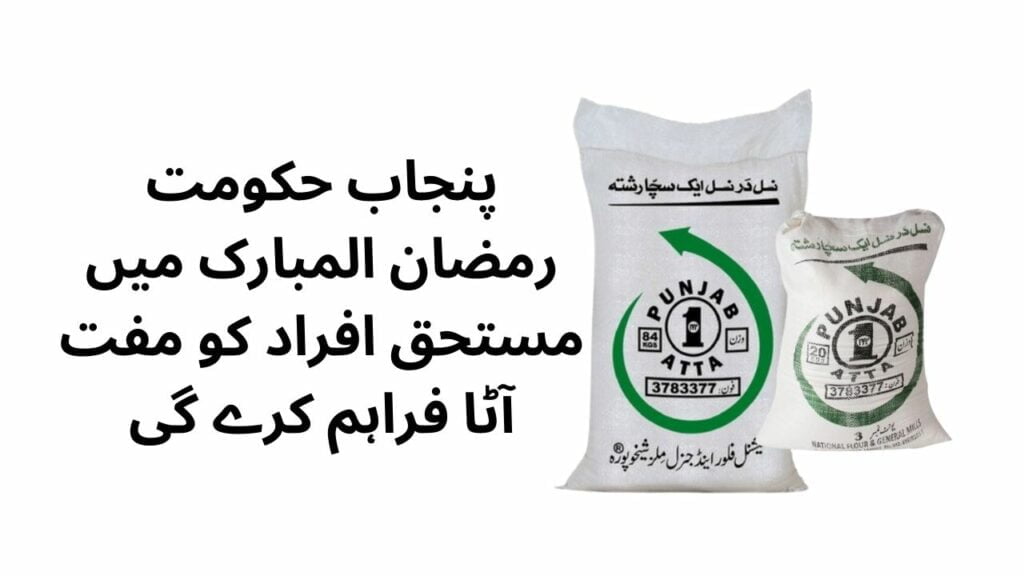 According to the details, the Provincial Cabinet under the chair of Caretaker Chief Minister, Mohsin Naqvi, has approved a Ramadan Relief Package worth Rs. 53 billion for the people of Punjab.
Under the Ramadan Relief Package, the deserving families, who are earning less than Rs. 60,000 per month, will get free wheat flour (ata) during Ramadan. According to the details, these deserving families will be provided with three bags of 10 kilograms of wheat flour for free during the Holy Month of Ramadan.
The distribution of free wheat flour (ata) to the deserving residents of Punjab will commence on the 25th of Sha'ban and continue until 25th of Ramadan. Furthermore, the Ramadan Relief Package will reportedly help more than 15 million families and 100 million individuals.
Punjab's Ramadan Relief Package has been announced with full cooperation of the Federal Government, which has also announced to provide cheaper / subsidized petrol for motorcycle and rickshaw drivers during the month of Ramadan.
How to Register for Punjab Ramadan Relief Package?
In order to register for Punjab's Ramadan Relief Package, you need to send your CNIC number in an SMS to 8070 and wait for a response to tell you whether you are eligible to avail the free flour (ata).
Eligibility Criteria
Registered with Benazir Income Support Program (BISP)
Registered with Punjab Social Protection Authority (PSPA)
Family income under Rs. 60,000
Read more: Govt to Provide Cheap Petrol to Motorcycle and Rickshaw Drivers.
Follow INCPAK on Facebook / Twitter / Instagram for updates.