The Punjab Government has raised prices of vehicle number plates with immediate effect as per a notification issued by the Excise and Taxation Department (E&T).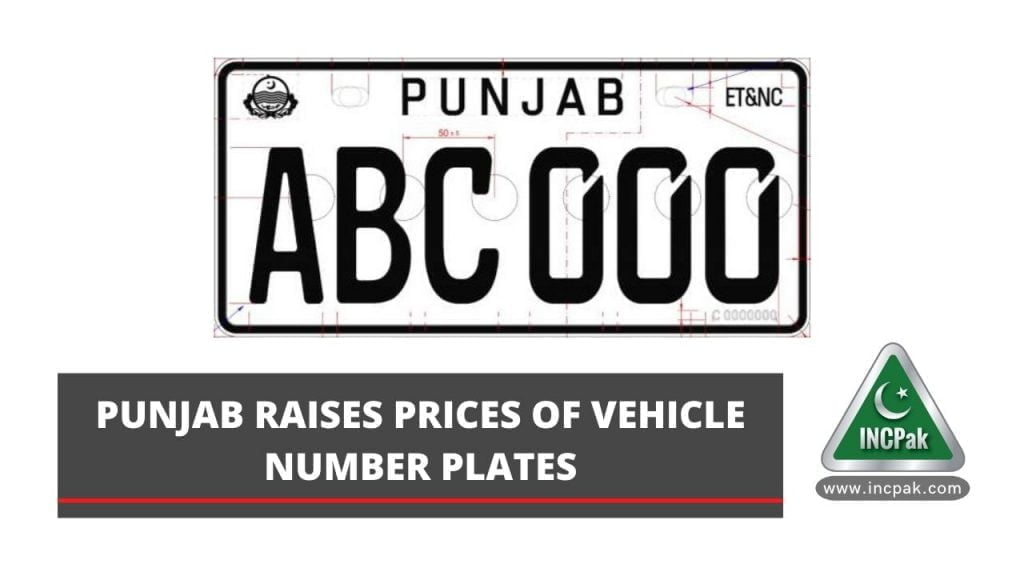 "Governor of Punjab is pleased to fix the following prices of Security Featured Retro Reflective Number Plates to be made available to the owners of motor vehicles by the Motor Registration Authority in all districts of the Punjab, with immediate effect." said the notification while announcing the new prices of the vehicle number plates in Punjab.
Punjab Vehicle Number Plates Prices
| Vehicle | Number Plate Price (PKR) |
| --- | --- |
| Private Car / Jeep | Rs. 1500 |
| Semi Government Motor Car | Rs. 1500 |
| Government Motor Car | Rs. 1600 |
| Commercial Vehicle | Rs. 1500 |
| Motorcycle/Scooter | Rs. 1000 |
| Richshaw | Rs. 1000 |
This is a copy of the notification:
It is pertinent to mention that Punjab launched new Universal Vehicle Number Plates in August 2020, completely ending the earlier serials with LEA, RN etc.
Read more: Punjab launches universal number plates – registration details.