MUZAFFARGARH: Ehsaas Emergency Cash Program payments have already been stalled on the first day due to network issues and the portal being down according to sources.
Residents in Muzaffargarh gathered at the Ehsaas Emergency Cash Program payment centers setup today however, despite the center being open cash was not being distributed since the network was down and the portal wasn't working.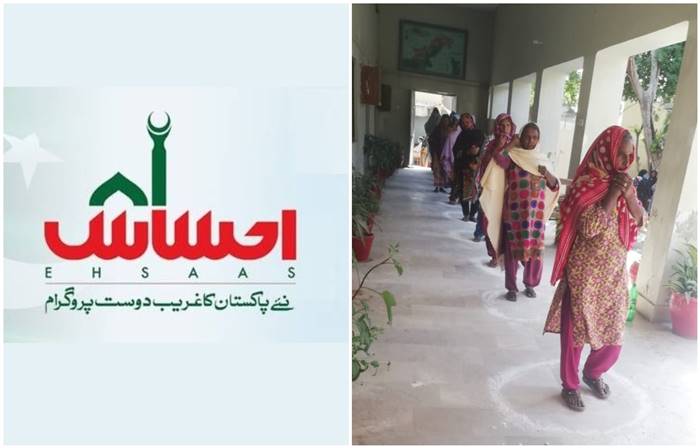 After hours of waiting, the service is still down and many woman are standing close to each other at the Payment center have now started violating the Section 144 of the CrPC imposed in the area.
There have not been any reports of any other Payment Centers being down except the one is Muzaffargarh.
According to Dr Sania Nishtar there are at least 17,000 payment points being set up across Pakistan and a toll free helpline is also operation at this point for queries at 0800-26477.
Under this program, Rs. 12,000 is being distributed to poor and deserving families as financial aid during these hard times due to the coronavirus lockdown.
Read more: Ehsaas Emergency Cash Program explained – Sania Nishtar [Urdu Video].