JUST IN: At least 2 dead and multiple injuired in a bomb blast in Hazar Gangi area of Quetta on Sunday.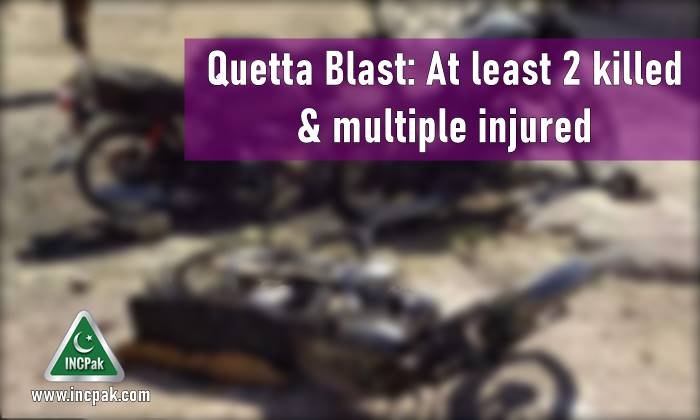 According to the initial report, The explosives were placed in a motorcycle some 20 kilometer away from opposition's Jalsa within the Shalkot police station jurisdiction.
Security officials and rescue teams have reached the site of the Quetta blast and the area is being cordoned off.
The exact number of causalities and injured is yet to be determined.
However, there has been extensive damage to nearby vehicles and motorcycles as a result of the explosion.
*This is a developing story*
Read more: 5 killed, 28 injured at Maskan Chowrangi in Gulshan-e-Iqbal.