The Pakistan Tehreek-e-Insaf (PTI) Government candidate Sadiq Sanjrani has won the Senate chairman election, defeating opposition candidate Yousaf Raza Gillani, marking a significant victory for the ruling party.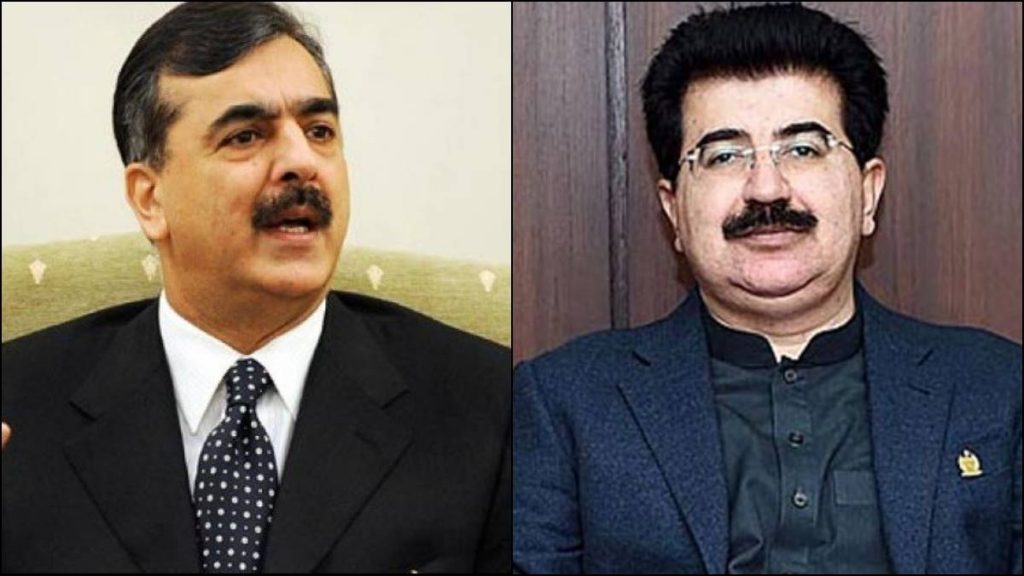 PTI candidate Sadiq Sanjrani and Mirza Muhammad Afridi contested against opposition's Yousaf Raza Gillani and Maulana Abdul Ghafoor for the slots of Senate chairman and deputy chairman respectively amid raging controversies between the opposition and government regarding sale and purchase of votes, including secretly made videos.
The polling for the Senate chairman election started at 3.00 pm on Friday afternoon and completed at 4.40pm but counting did not start until the official time which was 5.00 pm. The polls were conducted by the Senate Secretariat officials.
Sadiq Sanjrani received 48 votes while Yousaf Raza Gillani bagged 42 with eight of the 98 votes. Meanwhile, there were a total of eight votes that were rejected because of no stamp with one of them having a stamp on both sides.
Furthermore, the PTI candidate took oath as the Senate chairman after winning the election while the opposition continued to chant slogans as they protested against the seven rejected votes cast for Yousaf Raza Gillani.
It is pertinent to mention that Yousaf Raza Gillani had won the Senate Elections 2021, defeating PTI candidate and Finance Minister Abdul Hafeez Shaikh. The PPP leader received 169 votes against 164 received by the ruling party candidate.
Read more: New COVID-19 Restrictions Imposed in Islamabad [Notification].