The Sindh High Court ruled on Wednesday that the decision of the Pakistan People's Party government in Sindh to transfer Deputy Inspector General (DIG) of Police Khadim Hussain Rind and Senior Superintendent of Police (SSP) Dr Rizwan was illegal according to a Geo News report.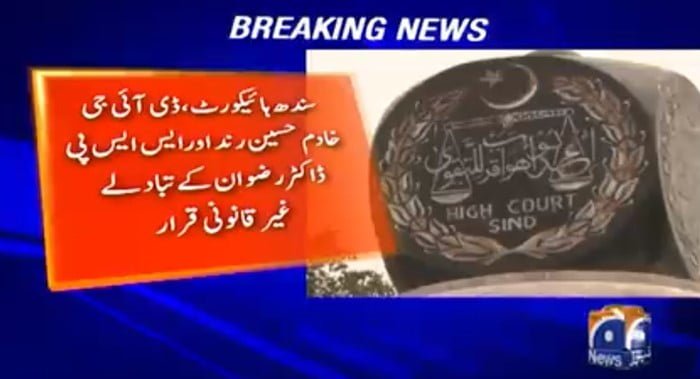 Read more: PM Imran: Nurses appeared like hoors after injection.
According to the Sindh High Court (SHC), Article 17 of the Sindh Police act was violated when transferring the police officials as the Sindh Inspector General (IG) needs to be consulted before the transfer.
The government has a legal obligation to consult the Sindh Inspector General (IG) before transferring an officer.
Read more: Manzoor Pashteen arrested from Peshawar.
Follow INCPAK on Facebook / Twitter / Instagram for updates.