The Sindh Government has announced a Public Holiday on the occasion of Pakistan Day (23 March 2022), according to a notification issued by the Services, General Administration, and Coordination Department on Wednesday.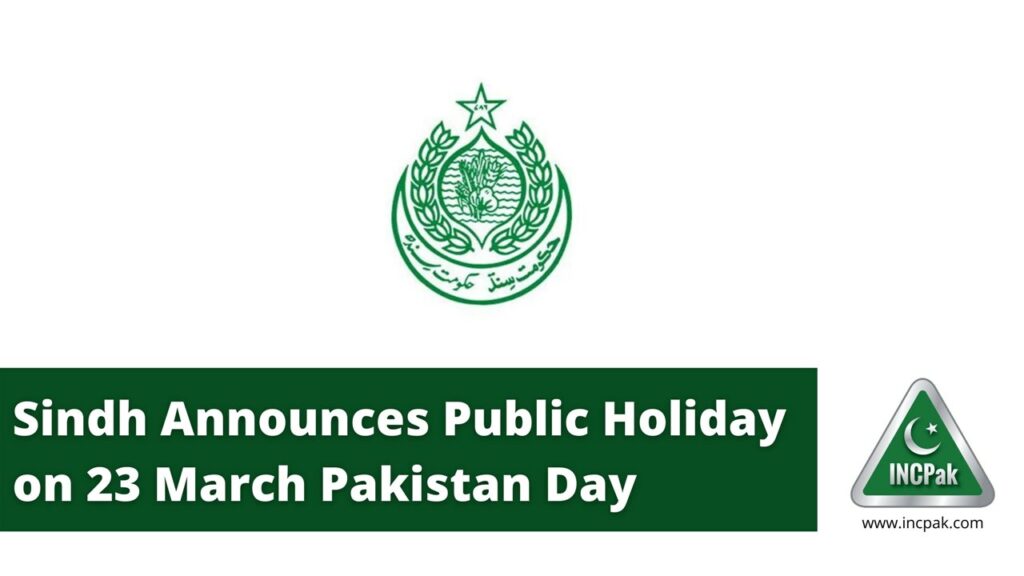 "The Government of Sindh declares 23 March 2022, as a public holiday on the occasion of 'Pakistan Day' throughout the province, except essential services and those engaged in prevention and control of COVID-19 emergency," the notification said.
Pakistan Day is marked to commemorate the historic "Lahore Resolution" passed on 23 March 1940, which eventually led to the creation of Pakistan within seven years on 14 August 1947.
Read more: Pakistan Resolution Day – 23rd March 1940.
This is a copy of the notification:
Follow INCPAK on Facebook / Twitter / Instagram for updates.