KARACHI: The Government of Sindh has extended Eid ul Azha Holidays in the province for one more day till Monday, 3 August 2020 according to a notification issued by the General Administration and Coordination Department.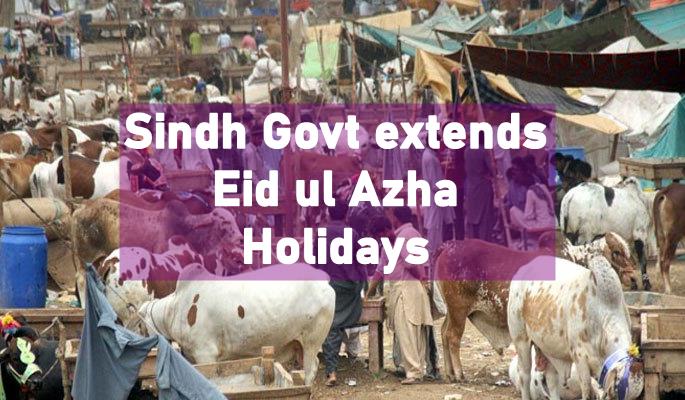 The notification states, "The Government of Sindh has been pleased to extend Public Holidays till Monday i.e. 3rd August 2020 on the occasion of "Eid ul Azha, 2020" throughout the Province of Sindh.
Earlier the Federal Government announced a three day holiday for Eid ul Azha from Friday, 31 July, till Sunday, 2 August.
This is a copy of the notification:
Sindh Government has extended Eid ul Azha holidays after the Chairman of the Ruet-e-Hilal Committee Mufti Muneeb ur Rehman requested Prime Minister Imran Khan to declare third day of the Eid as a holiday as many people carry their animal sacrifices on the third day.
Read more: Mufti Muneeb urges PM Khan to extend Eid ul Azha Holidays.