Sindh Minister Health, Dr. Azra Fazal Pechuho inaugurated the launch of 25 Sindh Integrated Emergency Services mortuary ambulances that will be functional in Karachi & other districts as an expansion of the ambulance service & will be free of cost under 1122 emergency number.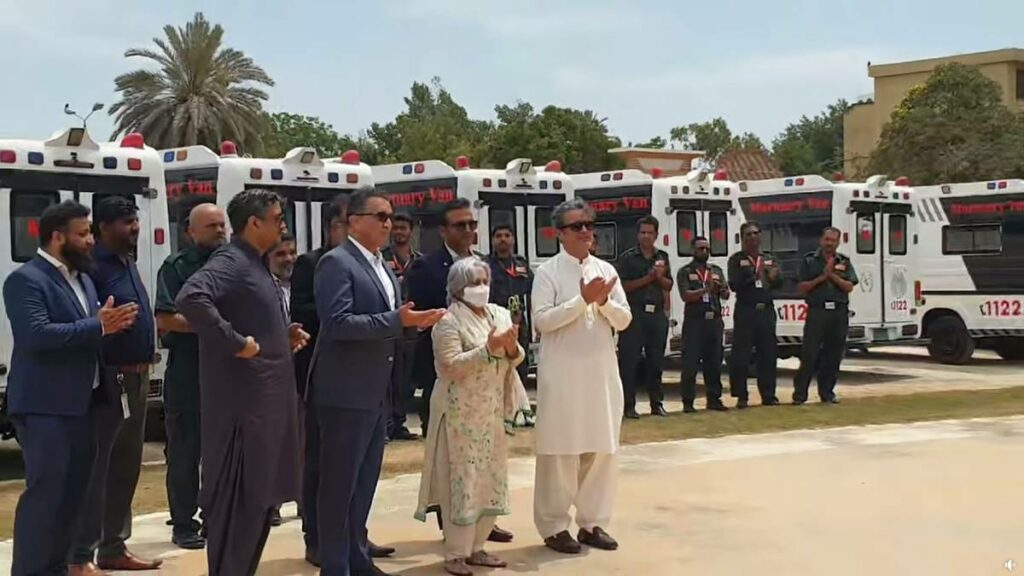 Also in attendance were Secretary Health, Mr. Zulfiqar Shah and Parliamentary Secretary for Health, Mr. Qasim Siraj Soomro.
Minister Health clarified that these were the ambulances from the Thatta ambulance social media controversy. These were the ambulances that were being readied for mortuary services.
Dr Azra Fazal Pechuho added that the other 1122 Emergency Ambulances are equipped to provide first aid and trauma treatment so it is wasteful to use them for mortuary services. Creating a separate functioning fleet of ambulances specifcally for mortuary services allows for better efficiency in healthcare delivery.
8 of these new mortuary ambulances will be in Karachi and 5 will be sent to other districts with the remaining to be expanded in different phases.
Provincial Health Minister said that eventually there will be 303 ambulances in total in the province.
She stated that because we didn't have mortuary services earlier, people had to use private services for this purpose. Now there will be Free of cost transport to and from the facility or home or graveyard.
Read more: Sindh Announces Public Holidays for Eid-ul-Fitr 2023.