Government of Sindh has placed a limit on business hours across the province as part of the coronavirus restrictions re-imposed because of the increasing number of COVID-19 cases. These restrictions will remain in place until 15 April 2021 to control the spread of the deadly infection.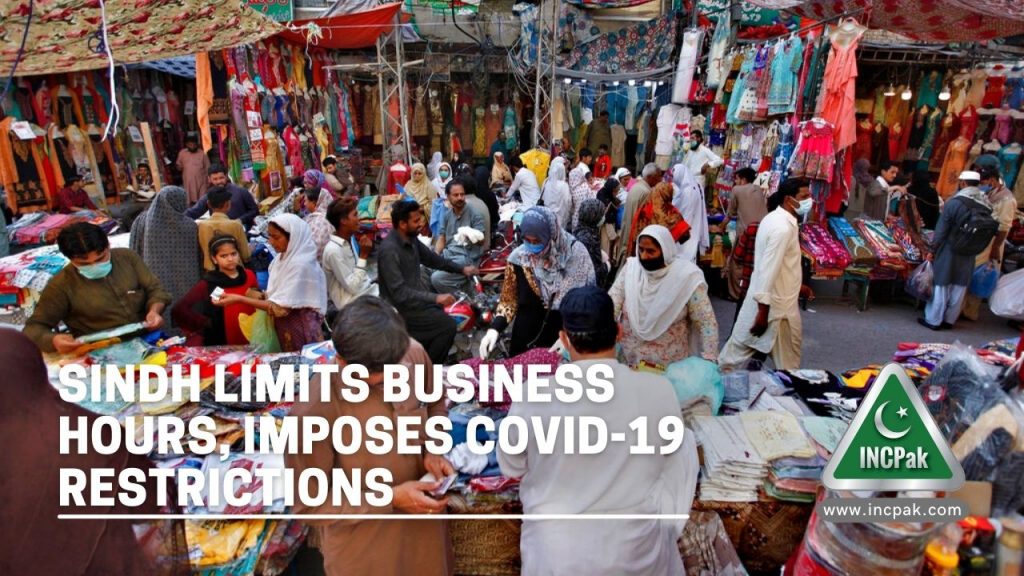 The new COVID-19 restrictions have been placed on the directives of the National Command and Operation Centre (NCOC) to control the third wave of the coronavirus infections across the province.
It is pertinent to mention that number of COVID-19 cases from major cities of Pakistan have seen a major spike with the positivity ratio remaining above 5 percent for the past few days as the country battles the third wave of infections.
According to the notification issued by the Sindh Home Department, the following restrictions have been placed by the provincial government to control the spread of the COVID-19:
Sindh Government has placed a limit on business hours (6:00 am till 10:00 pm) across the province. However, this restriction does not apply to essential services like grocery stores, clinics, hospitals, petrol pumps, bakeries and milk shops.
Amusement parks will close at 6:00 pm.
Work from home to be implemented in offices with only 50 percent staff allowed in both public and private sector.
Restrictions on indoor weddings and outdoor marriage events allowed with upper limit of 300 people till 10:00pm under implementation of standard operating procedures (SOPs).
No indoor dining at restaurants.
Indoor gathering places to remain closed, including gyms, isports facilities, cinemas and theaters and shrines.
Outdoor gatherings will be allowed only in open spaces with a maximum limit of 300 individuals
Smart lockdowns will be imposed in Covid-19 hotspots.
This is a copy of t he notification: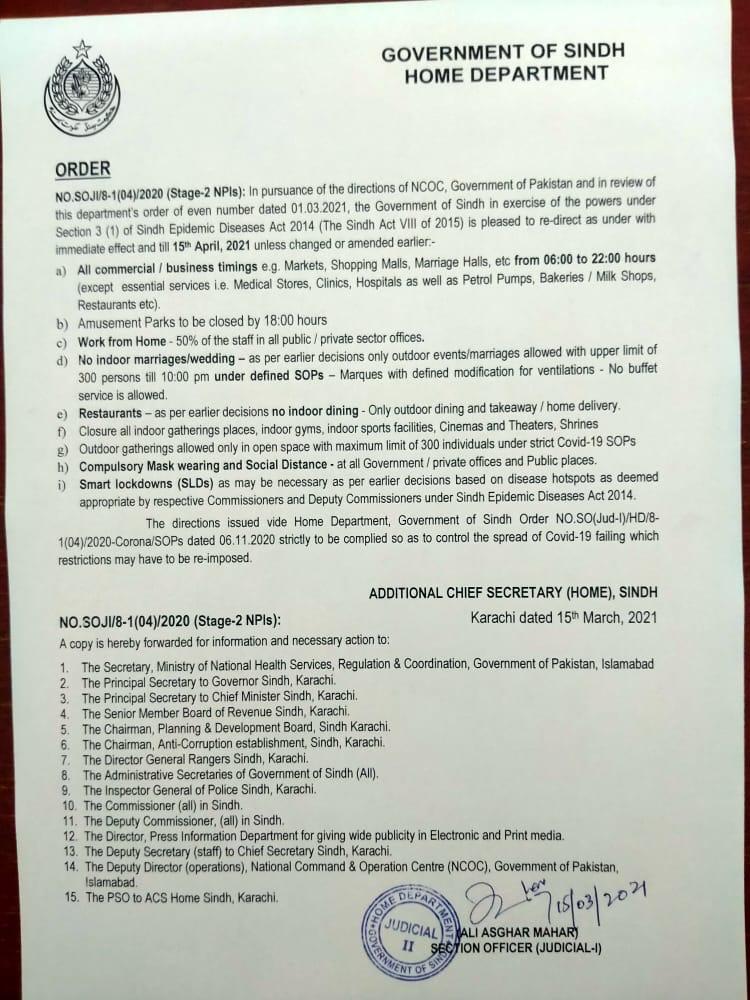 Read more: Islamabad imposes lockdown on several sub-sectors.