KARACHI: The Sindh Cabinet has approved new vehicle number plates in the province during a meeting today.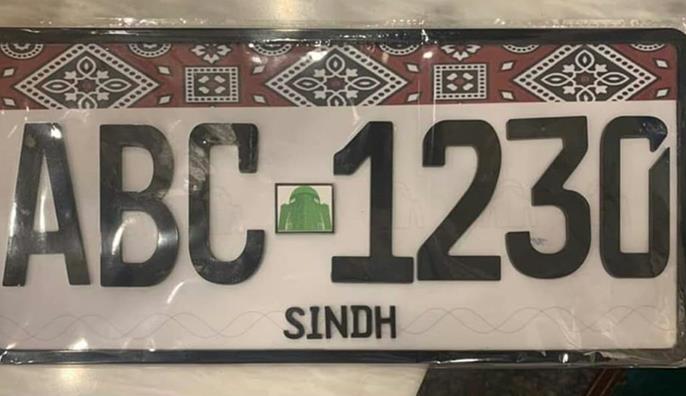 The Sindh Excise and Taxation Department briefed the cabinet on the features of the new number plates which will be made of retro reflective material providing maximum visibility during the night and dark environments.
Read more: There is no ban on opening of public parks: Sindh Govt.
The new number plates will be available by November this year and the Excise Department has already approved the granting of the contract to mass produce the license plates.
However, Chief Minister Sindh Murad Ali Shah directed the department to keep the price of the new number plates to a minimum so as not to burden the public in any way.
Read more: SC talks about potential YouTube ban in Pakistan.