KARACHI: Sindh Education Department has decided against any winter vacations or closure of schools even though coronavirus cases are on the rise across the country.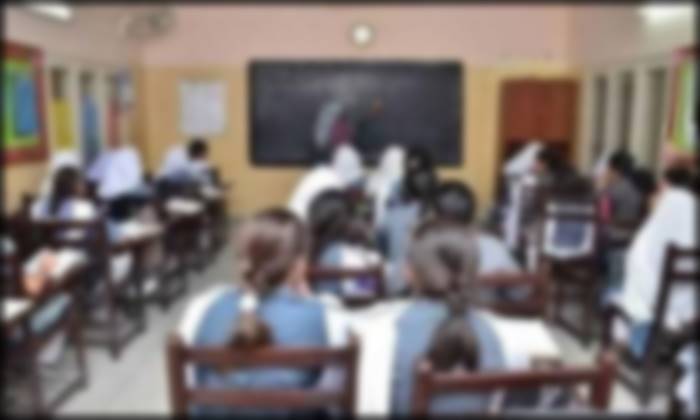 The decision was announced by Sindh Education Minister Saeed Ghani after a meeting of all key stakeholders in the sector on Saturday to discuss the current situation of coronavirus and closure of schools as recommended by the National Command and Operations Centre (NCOC).
Furthermore, the education minister said that this decision represented the province's position on the matter of closing schools in Sindh and a national decision will be taken during the meeting with the NCOC scheduled on November 23rd.
Read more: Winter vacations in Balochistan schools from Dec 1.
Moreover, it was decided that students will not be promoted again without proper examinations being conducted unlike previously when closed were closed during the first wave of coronavirus in Pakistan.
The National Command and Operations Centre (NCOC) has recommended the closure of educational institutes amid rising number of coronavirus cases in Pakistan.
However, the Sindh Education Department's Steering Committee wants no winter vacations and suggests that standard operating procedures (SOPs) should be implemented strictly to control the spread of coronavirus among students instead of a complete closure.
This was a unanimous decision made by all stakeholders present at the meeting to keep schools open in Sindh for the time being and not allow any winter vacations this year to make up for the time already wasted.
It was further decided that the syllabus announced for the current academic year should not be reduced any further and these decisions will be presented before the NCOC on Monday (23rd November 2020).
Sindh Education Minister Saeed Ghani said that even though cases are rising in the province, the province had cleared its position on the matter of closing schools and the final decision will be taken in the meeting scheduled for November 23rd.
Read more: Punjab health dept recommends early, extended winter vacations for schools.