SINDH: Justice For Rukhsar Odho – Ones again little girl falls victim to the brutality of this world. She was just eight-years-old, she was gang-raped and brutally murdered by the culprits.
According to the police report, the eight-year-old girl identified as Rukhsar Odho was gang-raped and later killed in the GOR colony of Hyderabad, Sindh.
The brutal and heinous crime took place on April 30. Her body was found from the park in the vicinity of the Hyderabad Municipal Corporation (HMC).
Rukhsar went missing from outside of her home on Wednesday (April 29) morning and her dead body was found later on Thursday.
Rukhsar's father is a labourer who made him lively-hood by driving a donkey cart.
The police have said the cause of death was by hitting some heavy object on the head.
READ MORE: Justice For Eshaal: 7-year-old shot dead by uncle for making noise
Justice for Rukhsar Odho
One on the accused was arrested after obtaining CCTV footage by the police. The body of the victim was shifted to Civil Hospital for medical examination.
The CCTV footage obtained by the police showed the girl walking alongside the man. She went missing from Hyderabad's Bangali Colony and her body was found from Qaid Milat Park Hyderabad. According to some reports, the age of the girls is being stated only six, while other reports suggest seven.
The police suspect involvement of the guards deployed at the GOR Colony park, in the brutal and heinous crime. The one accused captured by the police has been shifted to an unknown location for the police investigation.
The arrested suspect told the police he lured the girl under the pretext of buying her new clothes.
READ MORE: Justice for Madiha: 8 year old brutally raped and murdered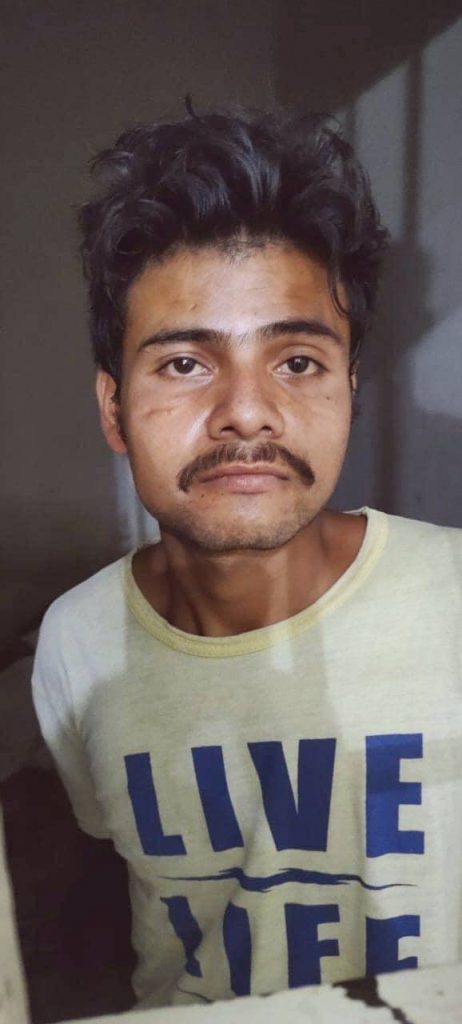 Initial Medical Report
The body of Rukhsar was shifted to hospital for post-mortem. According to the initial medical report the little girl was subject to sexual assault.
The police have also confirmed the girl was hit on the head with some heavy object resulting to her death after the assault.
The investigations are underway.
Hang The Rapist
The social media has started raising voice demanding Justice For Rukhsar.
The public demand the rapist must be hanged so no other child falls victim to such physical and sexual abuse.
READ MORE: Rukhsar Odho: watch how her body was found