Violence continues: Targeted killings claims more than lives in Karachi. As reported by Local Media News channel  more than 12 people have been killed in target killing in 40 minutes.
Father and son targeted near "U-P MOR"  north karachi, Firing on Police mobile near Hyderi north Namzimabad 2 police men died.
Gulistan-e- Johar block 17  one man shot dead .
A dead body found  near North nazimabad  Sir syed college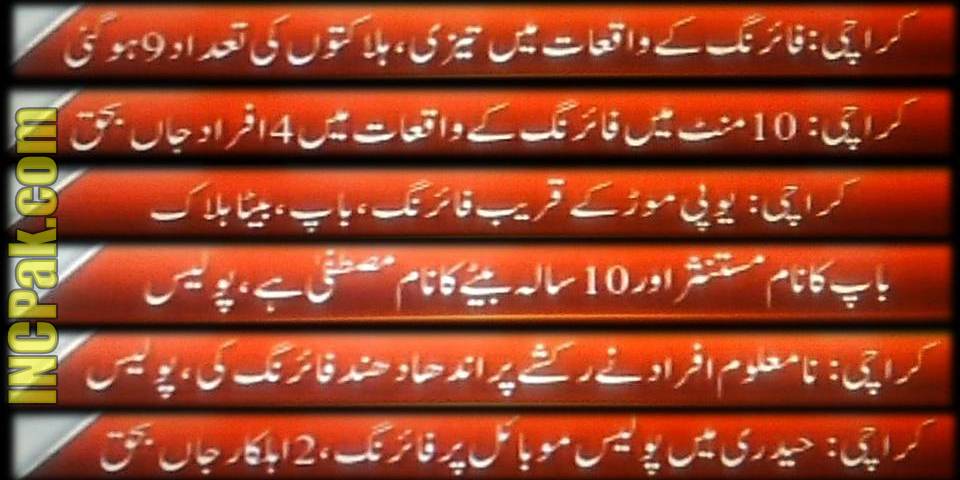 On the other hand Chaudhry Nisar says target killing is reduced from past fews days !