Summer is in full swing now, Hot & Humid day expected today (1st May, 2021) in Karachi tempreture soars to 36C to 39C and feels like 43-46C.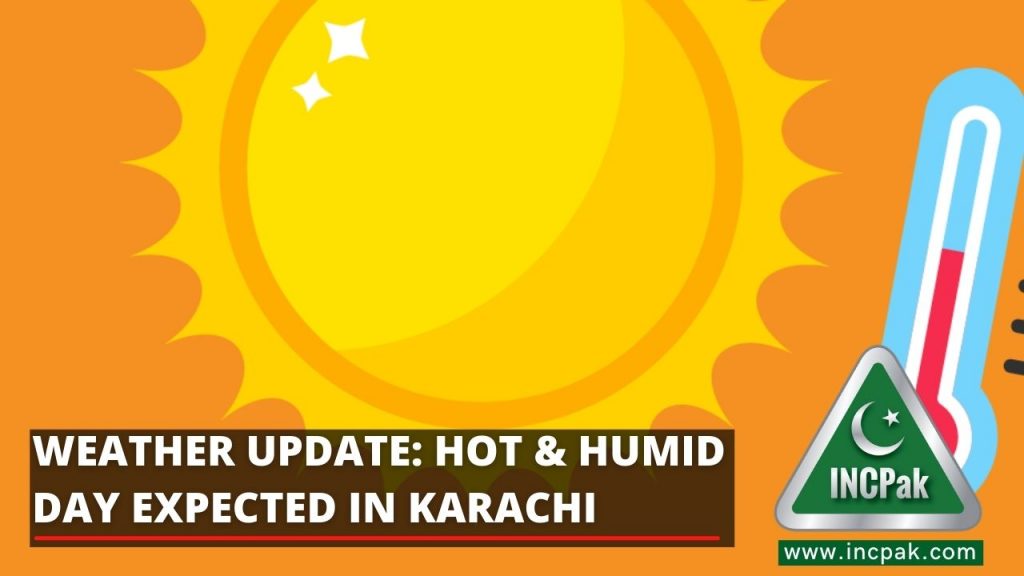 KARACHI WEATHER TODAY
According to Jawad Memon  Weather Updates PK "KARACHITES: HOT and Very Humid Day Expected Today Temperature range 36-39°C feels like 43-46°C. Thunder cells Developments at Outskirts areas of Karachi.
The Air Quality will remain poor and expected partly cloudy evening however the weather will be extremely humid.
The humidity level will remain between 70-80% in the morning hours will reduce to 40-50% by evening.
Meanwhile, in Hyderabad, Sukkur, Dadu, Nawabshah, Larkana, Thatta, and Badin face the extreme hot days ahead this month (May) as per sources this summer will break the records it is advised to stay indoors and stay hydrant.