LAHORE: Yet another sexual abuse case has been reported by a brother claiming his sister was allegedly raped in Jurisdiction of Shalimar Police Station Lahore on Sunday.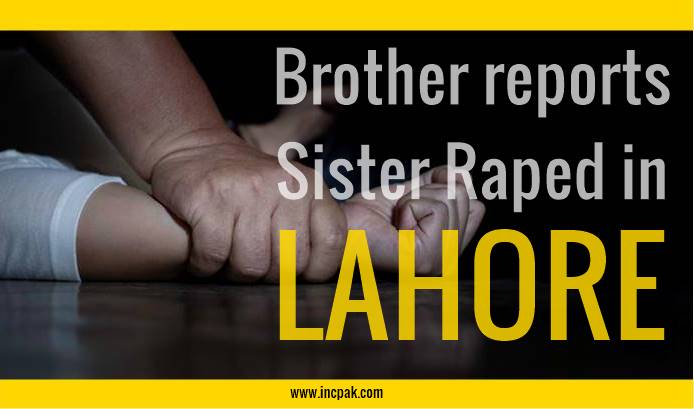 According to the First Information Report (FIR) victim's brother told police that his sister visited him on the day of the incident bringing some of Rs. 50,000 to buy auto-rickshaw for him.
Read More: Boycott Murree – Lady beaten by locals near GPO
Brother also told police that, his sister brought the money for the purpose when a person named Iqbal accompanied her [the victim] during the journey from Pakpattan to Lahore the henious act.
FIR further quotes that after returning from work brother found sister and her daughter in an unconscious state. The sister [Victim] told her that was raped and accused Iqbal for the heinous act.
Victim told brother, Iqbal intoxicated her and the daughter also took the gold chain and cash worth Rs.50,000/-.
The brother reaches to the police station to report the incident of his sister being raped in Lahore by Iqbal and demands police to arrest the culprit, who according to him ran away to his village.
Shalimar Police is investigating the rape incident sent the victim for the medical examination.
Meanwhile, The progress in Lahore Motorway Rape Case, The police was recorded the initial statement of Abid Ali's wife, the prime suspect in the motorway rape case that shocked the country a few days ago.
Read More: Motorway rape case suspect Abid Ali's wife gives initial statement
In another incident, Girl raped by man for a year at gunpoint in Gujranwala, while the public demands government to publicly hang the rapists in Pakistan.