Prime Minister Imran Khan has announced the Skill Development Scholarship under the banner of Kamyab Jawan Program on Tuesday. The premier said that a total of 170,000 Skill Development Scholarships will be awarded to youngsters across the country.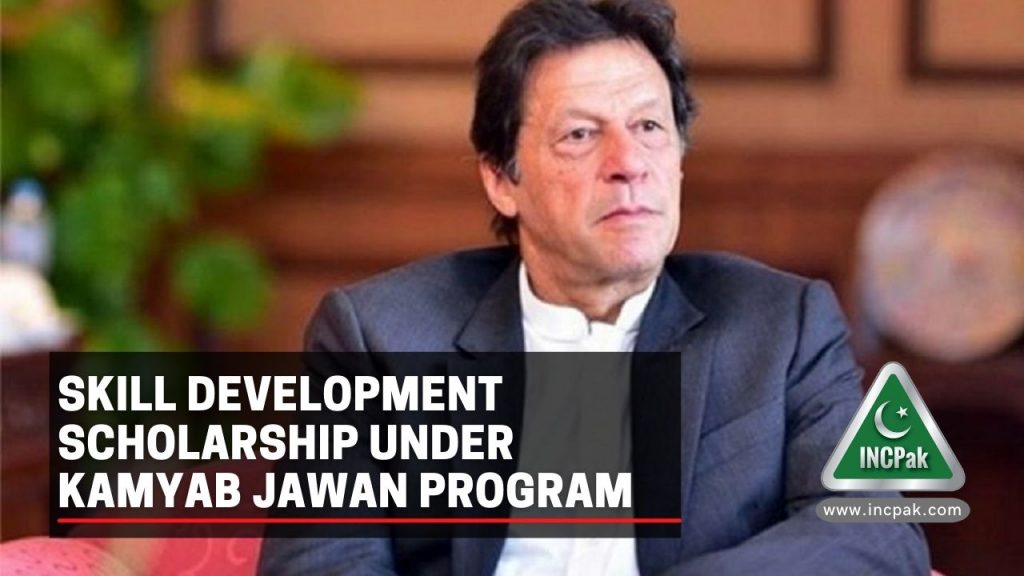 He said that 50,000 scholarships will be given to youth under the Skill Development Program for hi-tech skills including artificial intelligence and big data, which will enable them to get job opportunities as the world is heading towards a technological revolution.
The premier said that the federal government had allocated Rs. 100 billion under the Kamyab Jawan Program to enable youth to start their own businesses and this budget will be increased every year for those youngster who have a solid business plan.
He said that such steps will help youth become self sufficient, which will enable the entire country to progress. The premier said that the biggest obstacle faced by youngster was unemployment and the government would introduce various programmes to combat this issue.
It bears mentioning that over Rs. 7 billion loans have been disbursed to almost 6,000 youngsters under the Kamyab Jawan Youth Entrepreneurship Program.
Yesterday, the Prime Minister also launched the Ehsaas Saving Wallets Program (Ehsaas Bachat Bank Account), which is aimed at the financial and digital inclusion of women across the country.
Read more: Ehsaas Saving Wallets Program launched by PM Khan.
Follow INCPAK on Facebook / Twitter / Instagram  for updates.