The smart lockdown in Karachi has been extended till 16th December as more areas have been added to the list as coronavirus cases continue to rise across the city.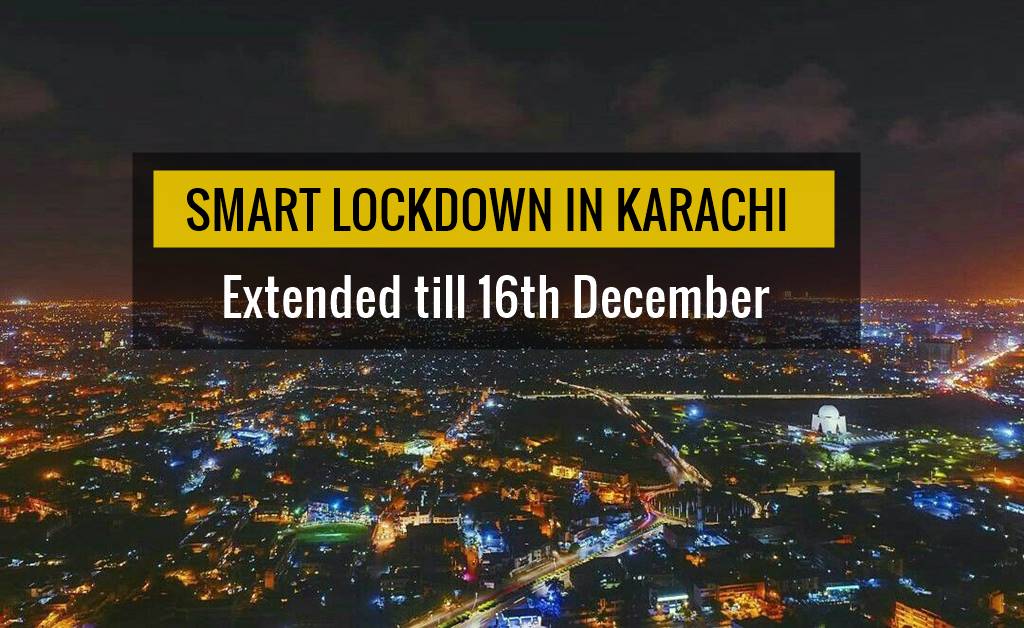 Smart lockdown in Karachi have been extended to the following areas:
Gulberg (Karimabad and FB Area Block 7, 10, 12, 14 and 15)
Liaquatabad (Azam Nagar and Block 3 of Nazimabad)
North Karachi (Sector 10 and 11-A)
North Nazimabad (Block A, B, C, H, N, J, I and Sector 14-B, Sector 15-A1, Sector 15-A2 and Sector 15-B)
Around 82 houses have been put under smart lockdown with police supervision and no one from these homes can step outside until the lockdown is lifted.
According to the details, the smart lockdown in these Karachi areas will remain in place till 16th December.
During this time, only essential services will be allowed to operate in these areas, including medical stores / pharmacies, grocery stores, fruit and vegetable shops, meat shops etc.
Furthermore, JDC Foundation have added 100 new beds and 25 new ventilators to Abbasi Shaheed Hospital for COVID-19 patients as more cases are being recorded in the city.
Read more: Punjab bans indoor dining in restaurants.