TikToker Ayesha Akram is trending once again with a new leaked video that has gone viral on social media sparking outrage among netizens, who are of the view that the entire Minar-e-Pakistan incident was staged by Ayesha Akram in an attempt to gain social media followers.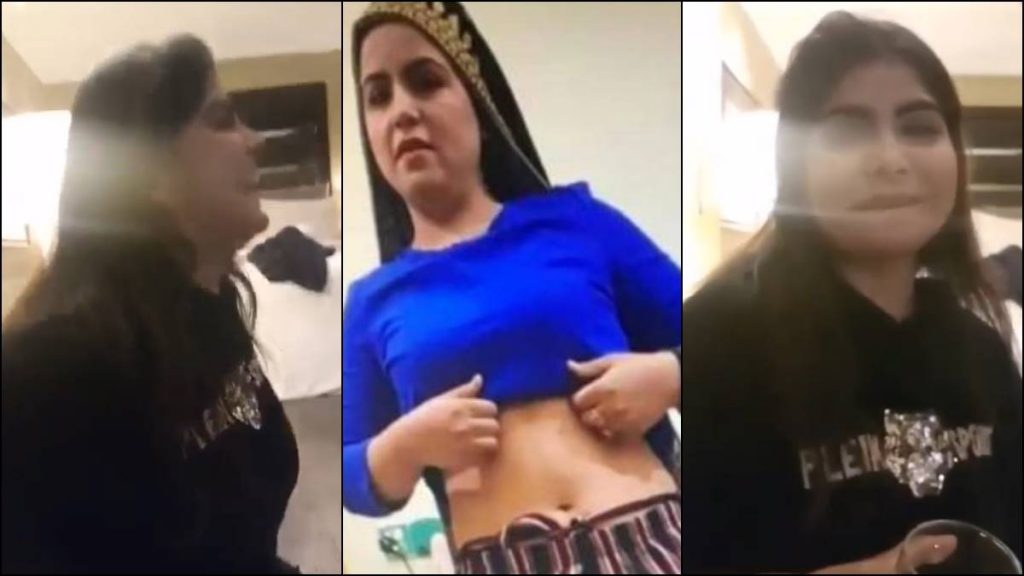 According to the details, there are several inappropriate leaked videos of TikToker Ayesha Akram and her partner Rambo being shared on social media after the incident at Minar-e-Pakistan, where the TikToker was allegedly assaulted by hundreds of men. However, these new leaked videos of Ayesha Akram suggest that it may not be that simple and the matter might have been staged from the get-go.
Read more: Minar-e-Pakistan incident girl TikToker Ayesha Akram exposed.
The leaked video of TikToker Ayesha Akram that has gone viral on social media is very inappropriate to even share on here/ However, the netizens are divided that the girl in the viral video is not Ayesha Akram but someone else. It bears mentioning that the girl resembles TikToker Ayesha Akram but her overall facial features are very different.
It is pertinent to mention that TikToker Ayesha Akram's partner YouTuber Rambo has been arrested by the police. According to the police, Rambo was alongside Ayesha the whole time during the harassment incident at Minar-e-Pakistan, when TikToker Ayesha Akram was allegedly tortured and harassed for three hours.
TikToker Ayesha Akram is getting a lot of criticism after the leaked video went viral and seems to have lost a lot of support as people are not attacking her character for inviting so many men for a meet-up at Minar-e-Pakistan. However, the police are investigating the matter and we will provide important updates as they become available.
Read more: Girl Assaulted By Hundreds at Minar-e-Pakistan, Video Goes Viral, FIR Registered.
Follow INCPak on Facebook / Twitter / Instagram for updates.