Islamabad the capital city of Pakistan is no doubt the most beautiful capital city in the world. If you want to connect with nature Islamabad is the right place.
There are many beautiful places to visit and trust me if you are in Islamabad you will never get bored. Here are the top 10 must visit places in Islamabad.
If you are planning to visit Islamabad in future don't miss out these Top 10 must visit places in Islamabad.
Top 10 must visit places in Islamabad
1. Faisal Mosque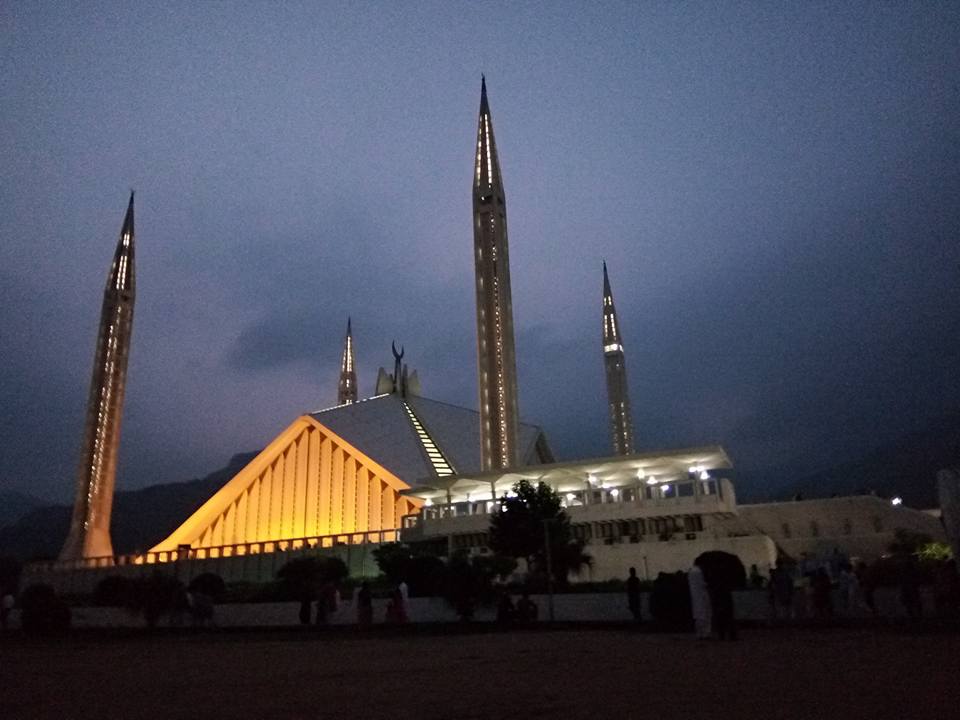 Located at the foothills of Margalla hills, Faisal mosque is the most visited tourist attraction in Islamabad. Faisal Mosques is the largest mosques in South Asia as well as in Pakistan, and the sixth largest in the world from 1986 to 1993.
The construction began in 1976 and was completed in 1986. King Faisal bin Abdul Aziz was instrumental in the funding, and both the mosque and the road leading to it were named after him after his assassination in 1975. He funded 130 million Saudi Riyals for the mosque. The design of Turkish architect Vidat Dalokay was selected after an international competition.
2. Pakistan Monument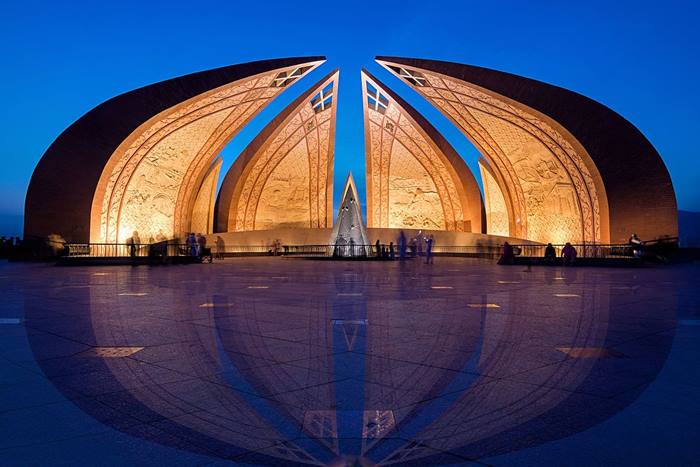 Beautifully designed aesthetic monuments depicts all four provinces. Those who are planning to visit Islamabad must see the monument. It has very minimal amount of entrance fee everyone can afford. It has beautifully designed terraces giving fabulous view of Islamabad city.
You will find museum showcasing Pakistan Movement leading to Independence. If you want to buy some souvenirs get into the gift shop, small but lovely.
It was designed by the award winning architect Mr Arif Masood. The foundation stone was laid on 25th May 2004 and was completed on 23rd March 2007. The completing cost was Rs.580 million. Pakistan Monument was built by Ministry of Culture.
The monument is shaped like a blossoming flower, with four large petals and three small ones. The large four petals represent the four provinces; Punjab, Sindh, Baluchistan and Khyber Pakhtunkhwa. Three smaller petals represent three territories Azad Jammu & Kashmir, FATA and Gilgit Baltistan.
3. Daman-e-koh
Located at the foot hills of Margalla, Daman-e-koh is one of the beautiful spot to visit. A perfect place to give birds eye view of Islamabad. The road to Daman-e-koh has a beautiful view as well. This is the first stop on Margalla Hills to get the magnificent view of Islamabad and Faisal Mosque. A perfect spot for family.
4. Margalla Hills
The most beautiful and frequently visited spot in Islamabad. You will never get tired of visiting Margalla Hills. One place you want to visit again and again. Perfect view with perfect weather. It gives the most amazing view of Islamabad city from the higher altitude.
Margalla Hill range are the part of Himalayan foot hills with an area of 12,605 hectares. The hills are part of Muree Hills. The Margalla Hills have some very exotic restaurants as well where families and friend's hangout to enjoy food with astonishing view of Islamabad city.
5. Lok Virsa Museum
Lok Virsa Museum a must see spot in Islamabad. If you want to get the glimpse at the past culture of Pakistan Lok Virsa is the right place. The interesting thing about the museum is that it reflects the history and the present traditions of the people of Pakistan. With the most minimum entrance fee you can peek into past and current traditions that makes Pakistan such a rich traditional country. Lok Virsa's mandate has been to PRESERVE, DOCUMENT and PROMOTE Cultural Heritage of Pakistan.
6. Pir Sohawa
Tourist resort located 17 kilometers from Islamabad on top of Margalla Hills. The higher you climb the Margalla hills the more fascinating it gets. With every step you climb up, the Margalla hills gives fascinating and amazing views of the capital city. Breath taking experience with every inch of the way. You can enjoy the surrounding atmosphere and enjoy food in the most exotic restaurants.
7. Lal Masjid
Lal Masjid takes its name from red walls and interiors. Built in 1965 is one of the oldest mosques in Islamabad. Maulana Muhammad Abdullah was appointed its first imam. After his assassination in 1998 his sons Abdul Aziz and Abdul Rashid took over the mosque.
8. Shakarparian
Ones of the oldest and most popular places of Pakistan. It is situated in Islamabad near Zero Point at the height of 1,998 feet above sea level. By standing on the terraces here you can enjoy the view of both the cities Rawalpindi and Islamabad. Though it is a small garden but it is very attractive. It has a sitting area, parking area, kid's area and snack bars are everywhere for the visitors. This is also the ideal place for couples. You can also enjoy hiking on the hills.
9. Golra Railway Station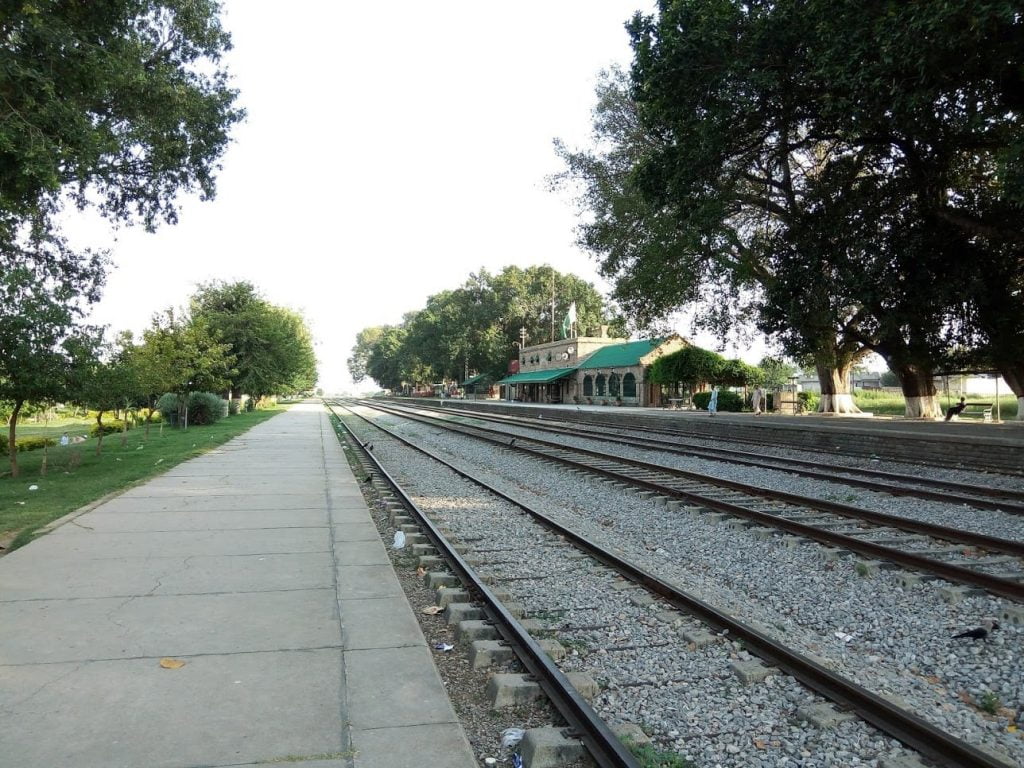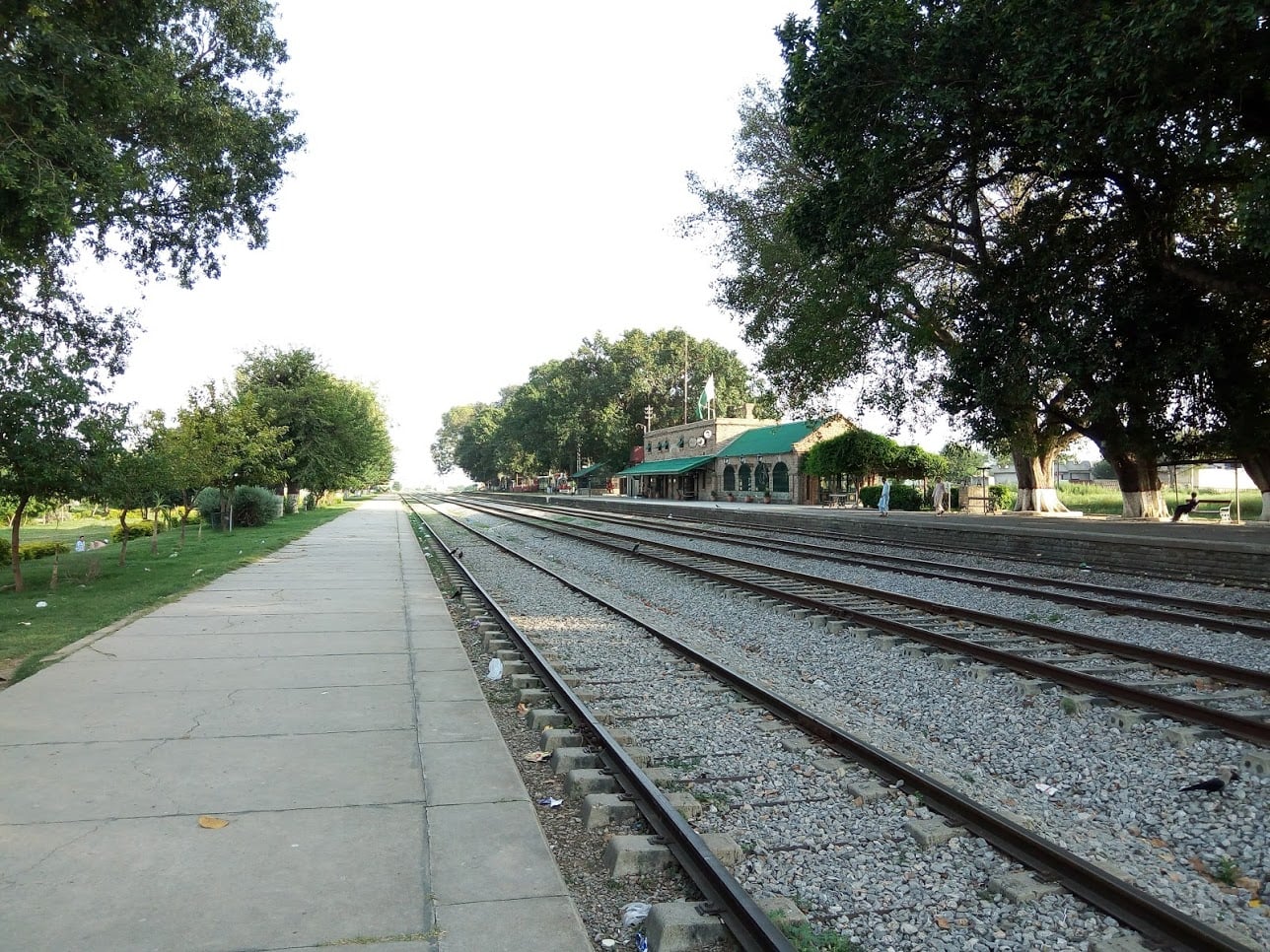 Golra Sharif Railway Station Jn, which is very much well known for its Museum now, infact it is much more than just a Railway Junction. It's a place where everyone will find one thing or the other to enjoy or admire.
This station was built in 1882 during the British Raj and upgraded as junction in 1912. If you sit there on one of the benches quietly, for a moment you will get the feeling that you are in 1882. The presence of old memories, the museum housing the relics and memorabilia there and the efforts of Pakistan Railway has definitely tried their best to keep it in its original state as much as possible. Trust me you can feel it there.
10. Saidpur Village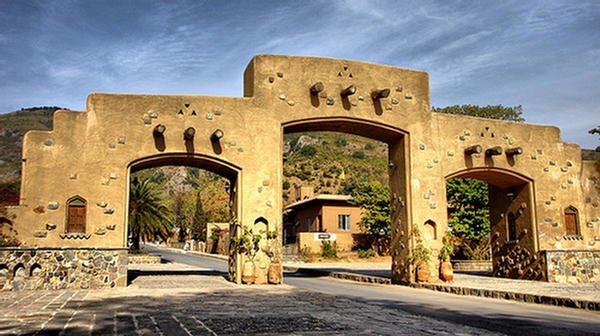 If you want to take the taste of rural life while being in Islamabad take a stroll in Saidpur Village. The walk through the streets gives a sense of what a typical village would be in Pakistan, while the picture gallery has excellent pictures showing the development of the city since 1960. The entrance of the village has many restaurants serving delicious Pakistani food in a traditional environment.
It is basically a historic village with a masjid, Hindu temple and a Sikh gurdwara that was restored in 2006 by Capital Development Authority (CDA) Islamabad on a modern basis in order to make it a tourist spot. But it hasn't lost the touch of village life.
Also check: The City Of Silence "Makli Graveyard"
Follow us on Facebook / Twitter / Instagram and stay updated.
If you are planning to visit Islamabad in future don't miss out these Top 10 must visit places in Islamabad