A case has been registered by the police on complaint of tourist who was attacked along with his pregnant wife by Gloria Jeans staff in Murree in an incident that took place on 12th September.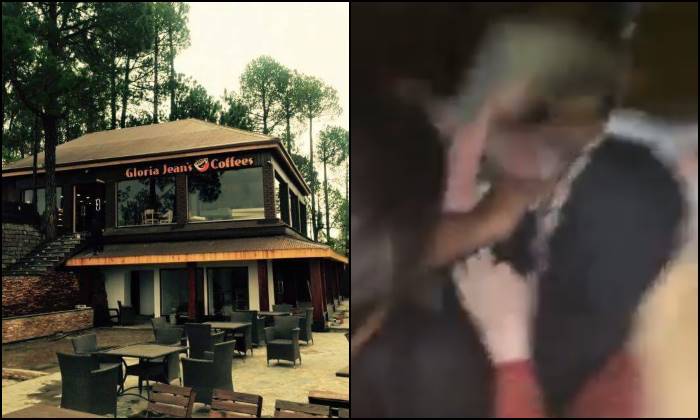 According to Rawalpindi Police, a case has been registered against the Gloria Jeans staff and management in Murree on the request of the tourist Tauqeer Ali.
According to a video statement of the tourist Ali Tauqeer, he was attacked along with his entire family by Gloria Jeans staff in Murree who later resorted to threats.
The tourist received several injuries including a broken arm and was being treated at a hospital at the time of making the following video detailing the incident that occurred.
There were several videos of the incident that went viral on social media showing the Gloria Jeans staff attacking a tourist and his pregnant wife in Murree over some disagreement.
In one of the videos, the tourist by the name of Ali Tauqeer could be seen shouting, "my wife is pregnant" while the staff and management of the hotel were beating and manhandling his wife who was carrying a child.
Another video was also shared on social media clearly showing a man vigorously beating a woman who could be seen screaming for help while others tried to deescalate the situation.
According to sources, the Gloria Jeans staff attacked the tourist and his pregnant wife in Murree over some disagreement on using the washroom.
Murree is known for its appalling treatment of tourist by locals and many such incidents have occurred in the past where tourist have face harassment at the hands of local hotel mafias.
Read more: Tourists attacked by restaurant staff in Murree.