LAHORE: Two metro buses collides earlier this morning on Ferozpur Road, Lahore.
According to the reports, One woman dead identified as Asma meanwhile 16 injured people were shifted to the hospital.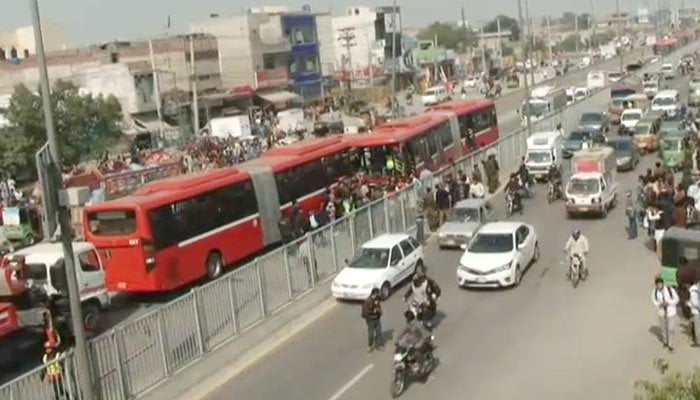 The Metro bus service has been suspended in Lahore due to the incident.
The incident took place at the Dulu Khurd bus stop where two buses collide.
The investigation is underway, CM Punjab Buzdar has taken the notice of the incident.
Read More: CDA seals 20 illegally constructed plazas