Clifton Karachi rape case – The recent incident occurred at the upmarket area of Karachi. A 22 years old woman, who wishes her identity to be concealed, was allegedly kidnapped by a three men squad. As the report says, the monstrous goons took her to a nearby flat, where she was physically assaulted multiple times by a duo. Moreover, the other morning, she was thrown down at an abandoned park by the captors, while she was unconscious.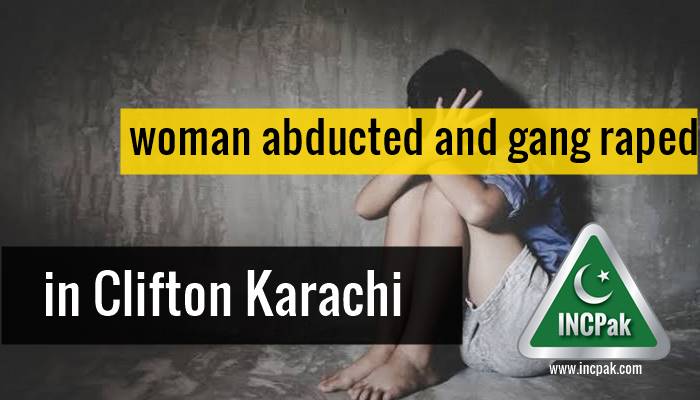 In Pakistan, gang rapes and physical assaults continuous to intensify each passing day, with more than twenty physical misconducts reported recently. Women have been critically ill-treated, be it neonates, minor girls, a mother of two, a wife travelling with husband, a cyclist, an actress or even deceased resting in peace. The offenders wander peacefully whereas authorities continue to play the blame game.
Read More: Wife gang raped in front of husband in Ferozewala, Sheikhupura
Details of the Clifton Karachi rape case
Likewise, another horrible physical attack episode has surfaced in the port city where a 22 years old independent woman was ostensibly abducted outside Dolmen Mall, Clifton while returning from work. Although her identity remains unveiled, the police officials did mention the girl was an employee to a private organization.
According to the statements of police officials and the victim, Monday night, nearly at 9:30 Pm, the poor tween was waiting for a public transport near the burial chamber of Abdullah Shah Ghazi where a car stopped by. Two men forcibly abducted her and fled to an unknown building. The unfortunate soul, as she recalls it was taken to an apartment located on third floor. There, she was repeatedly raped by two individuals, till she lost consciousness and was thrown to the site of abduction the other morning. Moreover, the proud, heinous miscreants of the recent also gave their contact number to the fallen prey of Clifton Karachi rape case.
The Clifton Karachi rape case story follows with the helpless victim contacting 15 as she reported the whole incident. Later, she was taken to Jinnah post graduate medical college where her DNA testing alongside medico-legal was done. Medical reports also confirmed the case of sexual assault. Hence, FIR was lodged immediately against the masked malefactors as police continues to explore the matter.
Furthermore, SSP Clifton has also stated that the CCTV footage of the incident area is being ushered to probe and the culprits would be caught soon. Also, another statement given by a supervising officer suggests the woman has identified influential suspects.
Read More: Justice for Saima Parveen – Raped in Islamabad at gunpoint