LAHORE: A woman was gang raped at Lahore Motorway near Gujjarpura by two unidentified persons who then robbed her of all her valuables and fled the scene instantly.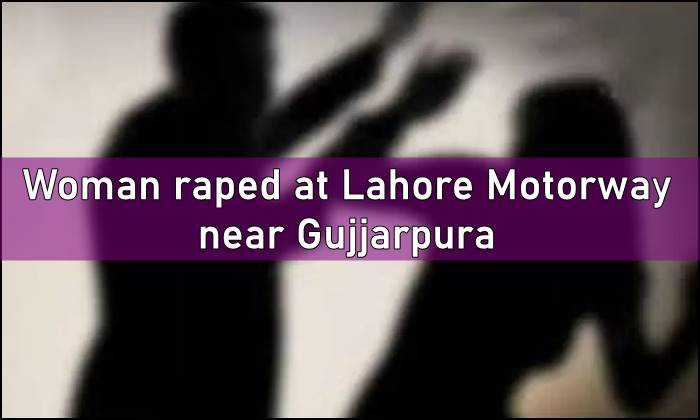 According to sources, the medical report of the woman confirms the accusations of being gang raped at Lahore Motorway near Gujjarpura where the incident took.
The woman, whose identity has been kept secret by the police was traveling with her two children when her car ran out of fuel around 1:30AM on early Wednesday stranding her on the road.
MUST READ – UPDATE: Lahore motorway gang rape incident: 12 people arrested.
While being stuck on the road, the woman reportedly called motorway police but was refused help being told by the operator, "that emergency beat had not been assigned to anyone".
The woman was waiting for her husband at Lahore Motorway near Gujjarpura when she was spotted by the assailants who reportedly broke her car window and forced her out of the vehicle along with her children and taken to a nearby field where she was gang raped.
After the woman was gang raped in front of her children, the unidentified assailants robbed her of her valuables and fled the scene. The police have prepared a sketch of the accused and investigation is underway for the incident that occurred at Lahore Motorway.
CM Punjab Takes Notice
After the news started trending on Twitter with hashtag #PublicHangingOfRapists, Chief Minister Punjab Usman Buzdar has took notice of the incident involving which involved woman getting gang raped at Lahore Motorway near Gujjarpura.
CM Usman Buzdar has directed that the culprits involved in this heinous crime be apprehended as soon as possible and promised that justice will be provided.
According to Gujjarpura police, a case has been registered regarding gang rape and robbery at the complaint of the woman's relative and they were in the process of identifying the accused via cameras of the safe city.
People have taken to Twitter expressing their anger and demanding that rapists be hanged publicly to make an example so that nobody tries to commit a heinous crime like this ever again.
Twitter is currently trending with hashtag #PublicHangingOfRapists and #hangrapistspublicly and these are just some of the Tweets regarding the incident.
Read more: Justice for Marwah – 5 year old kidnapped, raped & murdered.