PM Imran Khan launched the Zindagi Digital App today and hopes that this will help fight the drug trafficking situation in the country.
He said that fighting this drug culture in the country falls not only to the government but it is also the job of the society and both need to work together if progress is to be made.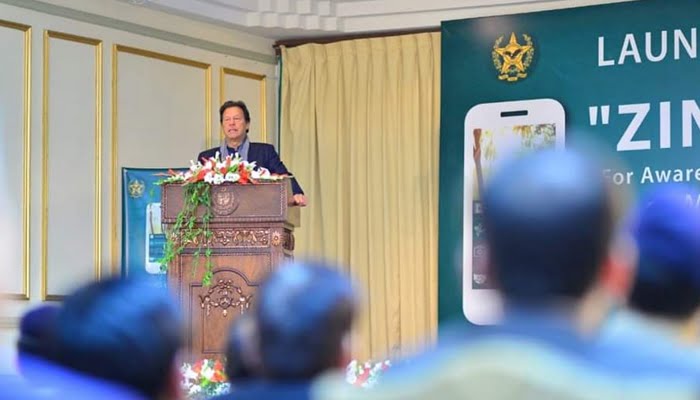 Zindagi app is launched with the main purpose of creating awareness among people about the risks and dangers of the drugs according to the Prime Minister, Imran Khan.
In his statement he said:
Unfortunately, mobile phones are doing more harm than good and due to them, child abuse and the usage of drugs has increased in our society,
We need to tackle these issues on an emergency basis, and the Zindagi app is a part of that process. It will help parents tackle usage of drugs in their children in a efficient manner,
For creating awareness, not only should teachers play their part, the ulema [religious scholars] should use Friday sermons to make people aware of this issue,
He further went on to warn parents saying:
Parents should keep a check on their children and understand that once their child is addicted to one drug, they will switch to another as well,
PM Imran Khan seems rather concerned about this issue and it is obviously one to think about as it is a real problem in our society right now. He thinks that Zindagi app can help make progress in the fight against this menace.
He thinks that it can be tackled if everyone works together including teacher who need to create awareness among their students about the dangers of such drugs.
He also mentioned that a drug called 'ice" or also known by its composition, "crystal methamphetamine" is becoming very common in our society.
According to PM Imran Khan, the social stigma in our society of such topics is a problem that affects progress in the fight against such matters such as drugs and even child abuse.
He said he was embarrassed to find out where Pakistan stands when it comes to child porn saying:
I was embarrassed to hear that Pakistan ranks high in terms of child pornography,

Prime Minister in his speech at the launch of Zindagi App.
He said that people should not fall under this pressure and come forward to the authorities in such cases because only then can we make progress.
Read more: Mubashir Lucman slapped by Fawad Chaudhry.
Follow INCPAK on Facebook / Twitter / Instagram for updates.