Pakistan Telecommunication Company Limited (PTCL) has upgraded its existing Fiber to the home (FTTH) flash fiber Internet packages allowing users to enjoy high-speed Internet at the most competitive prices.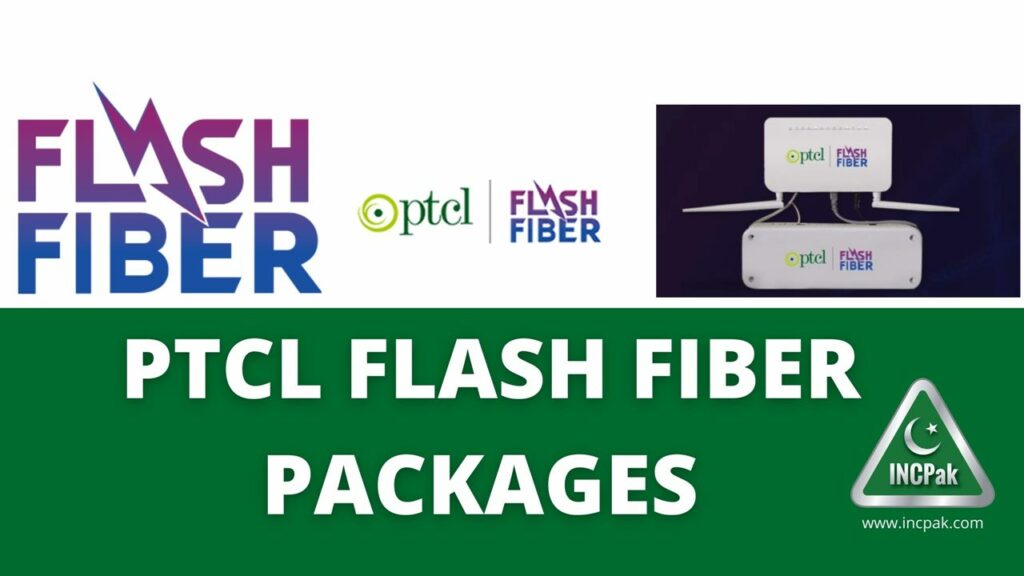 The most used Flash Fiber Package of 15Mbps has been upgraded to 20Mbps meanwhile the 25Mbps package now offers 30Mbps additionally, PTCL Flash Fiber now Introduced 250Mbps Package for just 14,999/- (Exclusive of all Taxes).
The advantage PTCL users enjoy is not just the high-speed Fiber to The Home (FTTH) Internet seamless connectivity but also PTCL Landline which is free, and Smart tv mobile app.
Here are the latest PTCL Flash Fiber (FTTH) Internet Packages
| | |
| --- | --- |
| Package | Price |
| 10Mbps | Rs, 1,999/- |
| 20Mbps | Rs. 2529/- |
| 30Mbps | Rs 3.199/- |
| 50Mbps | Rs 4,599/- |
| 75Mbps | Rs. 6549/- |
| 100Mbps | Rs. 7,849/- |
| 250Mbps | Rs.14,999/- |
Flash Fiber Packages & Price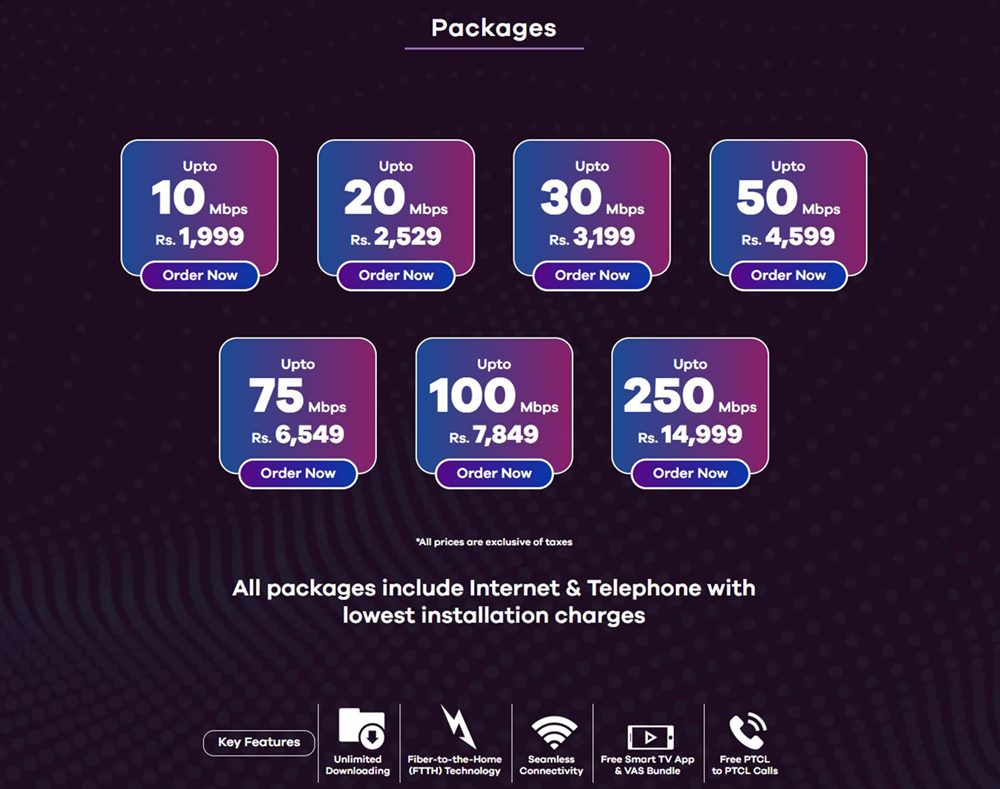 Key features of PTCL (FTTH) Flash Fiber
Unlimited Downloading
Fiber to the Home Technology
Seemless Connectivity
Free PTCL Smart Tv App & VAS Bundle
Free PTCL to PTCL calls
Read More: PTCL Smart Tv Channels list
PTCL also offers Value-added Services Add-ons
Add-on offers, Netflix e-Junior and StazPlay by Cinepax plus 200 mobile minutes from PTCL phone which is the most convenient offer.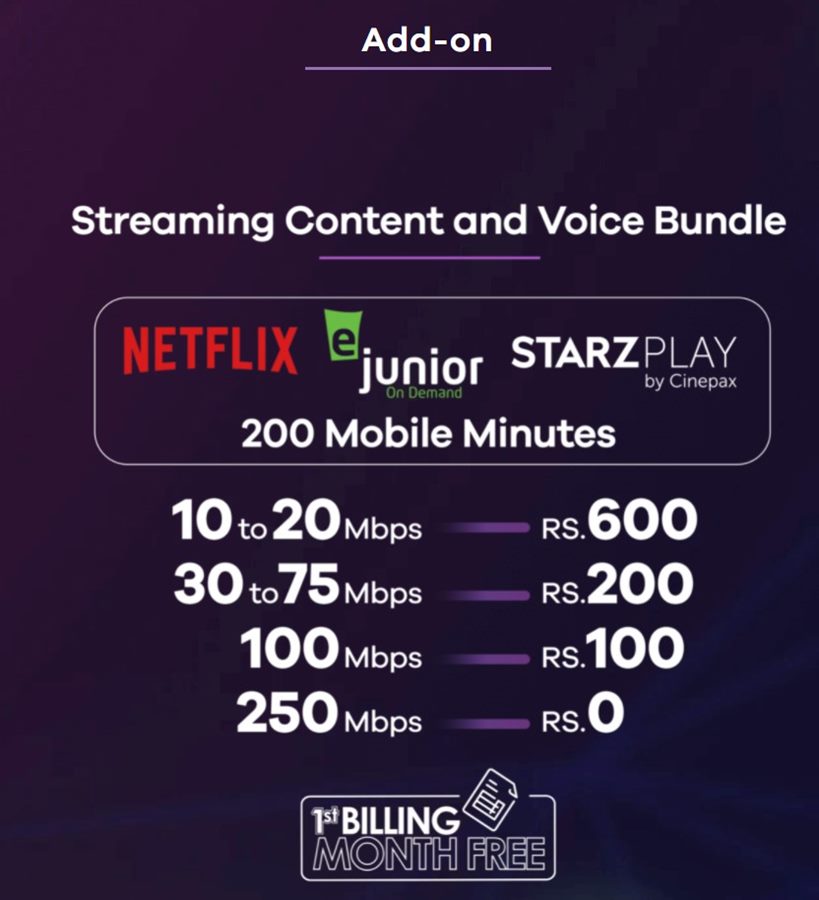 PTCL customers can upgrade their existing VDSL and ADSL Broadband Packages to (FTTH) by paying 1500/- to 5000/- (One-time Installation charges) In some areas PTCL offers promotions that cost 1500 to 2000 Installation charges.
So far PTCL Customer Service in Major Cities across Pakistan has been the most efficient and rectified the connectivity issues within 24 hours, The company carries a portfolio as the largest landline network in Pakistan and has proven over the years after being criticized by Customers specially Gamers.
For more Information visit PTCL Flash Fiber Official website
Stormfiber Promotional Internet Packages in Islamabad the Cybernet-owned company offered Promotional packages. The downside is Calling is not free nor there are any monthly fixed bundles to call from Stormfiber to PTCL or Mobile Minutes, The only thing which is good about Stormfiber Internet is TV Box which offers 180+ True HD Channels which we don't get on PTCL Smart TV.
However, Personally faced Downtime Issues and Considered reverting back to PTCL (FTTH) if the issues persist.
Follow INCPAK on Facebook / Twitter / Instagram / YouTube  for updates.