Pakistan's cricket team Captain Babar Azam has been accused of sexual abuse and financial fraud by a woman in Lahore, who claims to have known him since before his cricket days.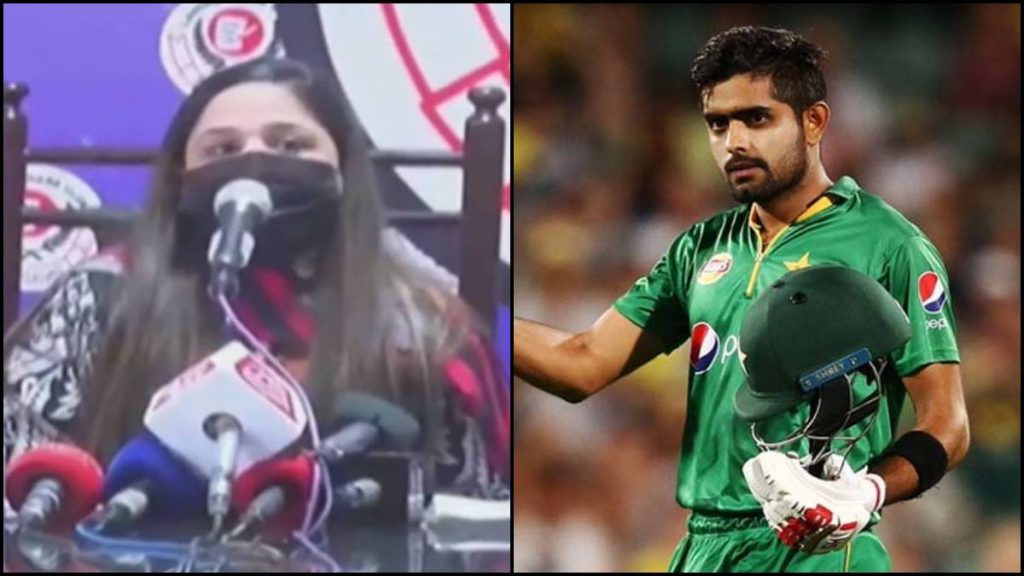 Speaking at the press conference in Lahore, the woman, identified as Hamiza Mukhtar said that she was a Babar Azam's neighbor and classmate, adding that the cricketer has sexually abused her for the last 10 years.
The woman claimed that she had gotten into a relationship with Babar Azam when she was just 16 years old as the cricket star tricked her into love and marriage but never actually got through with it. Furthermore, the woman says that during this time, the cricket used to beat her as well.
Hamiza Mukhtar says she financially supported Babar Azam when he was struggling with his career, having spent millions of rupees on him during a time when his family gave him nothing. She said that Babar had left her with a debt of Rs. 7 million.
The woman says that she has approached the Nasirabad police station but no action has been taken against Pakistan's cricket team captain.
The petition against Babar Azam is currently pending at the Sessions Court, which is scheduled for hearing on December 4th while the sexual harassment case will be heard on December 5th.
The star cricketer is currently in New Zealand for a three-match T20I series and a two-match Test series.
Read more: 6 Pakistan squad members in New Zealand test positive for COVID-19.
Follow INCPAK on Facebook / Twitter / Instagram for updates.