England and Pakistan cricket councils on Wednesday have confirmed England's tour to Pakistan for a short T20I series. The international team will pay a visit to Pakistan next year in October 21 2021 marking their return to the country after 16 years.
Soon after the Pakistan Super League – PSL 2020 terminated on Tuesday, October 17th; the Pakistan Cricket Board [PCB] dropped another bombshell on diehard cricket devotees, as it announced the England tour to Pakistan for a T20I series. Scheduled for mid-October of next year, the international team will make their first visit to Pakistan since 2005, hence, bringing the International Cricket back to the homeland.
England tour to Pakistan schedule
Previous month, PCB sent an invitation to England's Cricket Board, requesting them a short twenty-twenty tour to the country. And regardless of being booked for SriLanka and India tour, the Wales Cricket Board accepted the invite, confirming the England tour to Pakistan for a two days twenty20 international series.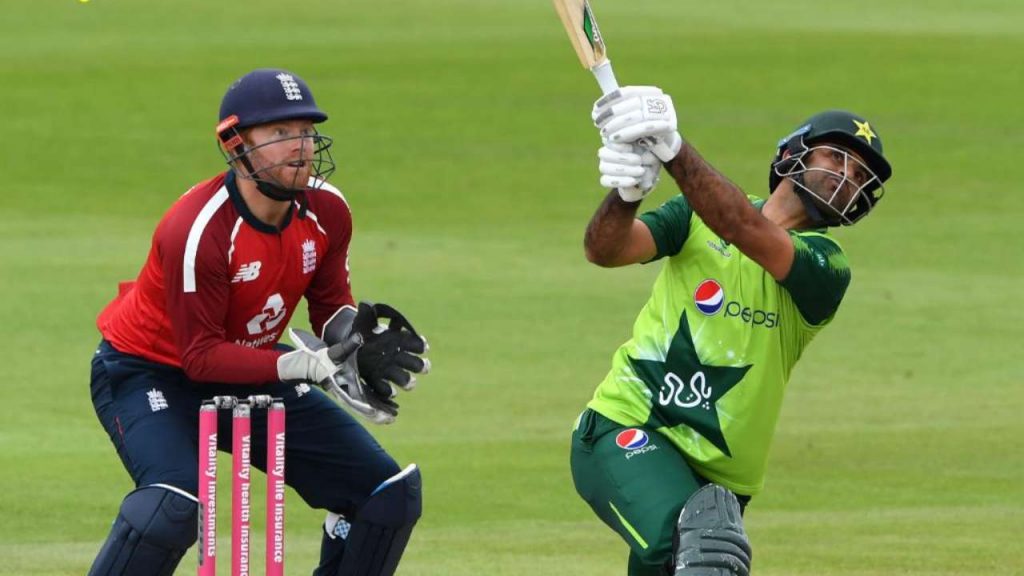 Hence, a joint announcement by the England and Pakistan cricket boards surfaced on Wednesday, October 18th, confirming the England tour to Pakistan.
According to the schedule, the series will be held in National Stadium of Karachi, in the month of October. The England squad will arrive in Pakistan on 12th October. Two days T20 matches will take place on October 14th and October 15th and afterwards both teams will depart for India on October 16th, to participate in ICC Men's T20 World Cup.
It is not the first time that England and Pakistan squads will come head to head in cricket ground for test series. Recently, in August, Pakistan toured England for a test and T20I series, which was a great success and boosted up the confidence of both Green and blue shirts.
Read More: Pakistan vs England – Test and T20i series overview
However, England tour to Pakistan last occurred in 2005, when they played three tests and five ODIs. Since then, the team never routed to Pakistan owing to worsened situations in the country. Nevertheless, after a total of 16 years, England will tour Pakistan, bringing cricket back to the Pakistani stadiums.
Tom Harrison's statement
ECB's chief executive Tom Harrison stated, concerning the tour to Pakistan.
"As was demonstrated this summer, we have a strong relationship with PCB. ECB is delighted to be able to play our part in ensuring the safe return of international cricket to this wonderful nation of passionate cricket fans."
"As always, the safety and welfare of our players and staff will be paramount. We are working closely with PCB to ensure all the necessary plans are in place, especially concerning the anticipated levels of security around the team, the proposed travel protocols and of course the situation regarding the fast-moving and ever-changing COVID-19 pandemic."
Wasim Khan's statement concerning Pakistan tour to England
Furthermore, PCB's chief executive Wasim Khan also expressed gratitude over the announcement, stating the tour will open doors for both tests and white ball tours in forthcoming years.
"The full-strength England squad will arrive at the backend of our home white-ball series against New Zealand. We also expect Australia to visit Pakistan for their FTP commitment in early 2022, with England returning for both Test and White Ball tours in the 2022-23 seasons."
"The October 2021 games will allow the leading England cricketers to access and examine the world-class arrangements we will put together, which will give them further encouragement and confidence to not only return in 2022-23 but also express their interest in the Pakistan Super League, which has grown to become one of the top leagues in the world."
Read More: PSL 2020 Final: Karachi Kings defeat Lahore Qalandars
Follow INCPAK on Facebook / Twitter / Instagram for updates.