Pakistan Super League fifth edition – PSL 2020 tickets refund has started from today for matches that were abandoned due to rain or cancelled because of the coronavirus pandemic.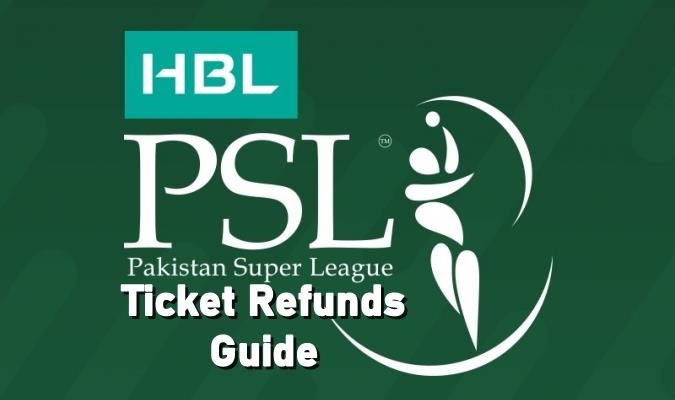 In order to get PSL 2020 tickets refund, you have to visit the designated TCS Express Centers as mentioned in this post below. However, these refunds are being processed in two phases.
Read more: Naya Pakistan Housing Scheme to hold lucky draw of 1.6 million applicants.
Phase 1:
For Phase 1, Pakistan Cricket Board is refund tickets for group matches and this this phase will be carried out from 13 July till 5 August.
Phase 2:
During this phase, returns for will take place from 6 August till 29 August and this will include tickets for Playoffs and Final.
How to avail PSL 2020 Tickets Refund?
You will have to bring your ticket to the designated TCS Express Center where the authenticity of the ticket will be validated by the TCS staff and you will be issued a complete refund.
Anyone can bring the tickets and CNIC is not required however, the tickets need to be in original condition.
If must also be noted that strict standard operating procedures (SOPs) will be implemented at the designated TCS Centers and everyone is required to wear a mask in order to enter the TCS outlet and maintain proper distance.
PSL 2020 Tickets Refund Designated TCS Centers: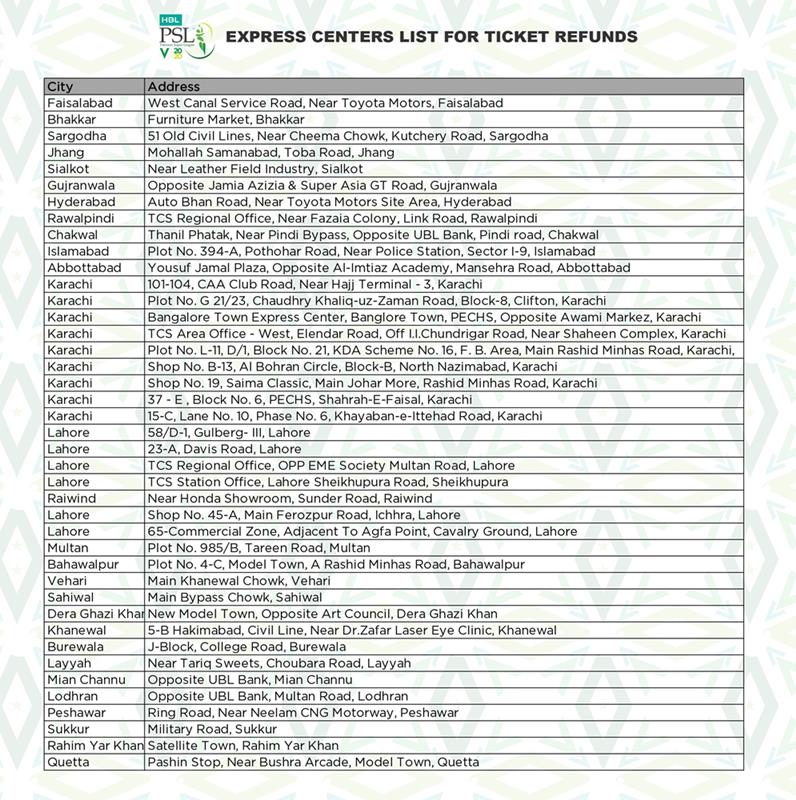 TCS 24/7 HELPLINE: 111-123-456
For Urdu Media Release: Click Here.
Read more: Will not rest until PUBG ban in Pakistan is lifted: Waqar Zaka.