The official teaser of the PSL 7 Anthem titled, Agay Dekh, has been released on TikTok, showing a glimpse into the most-awaited song featuring Atif Aslam and Aima Baig coupled with the gifted Abdullah Siddiqui. The PSL 2022 Anthem is being sponsored by TikTok, which is the first platform where the complete PSL 7 Anthem will be released.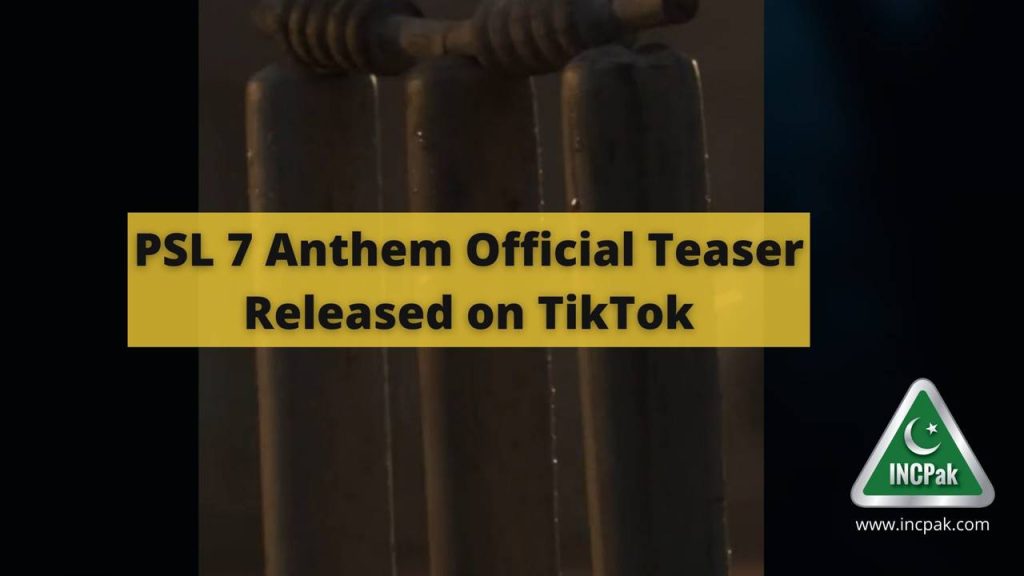 The glimpse of the PSL 7 Anthem has been trending on social media and fans are super excited for the highly-anticipated song featuring Atif Aslam and Aima Baig alongside Abdullah Siddiqui. However, the wait is almost over as the management of Pakistan Super League (PSL) has announced that the official Anthem is coming soon.
The #HBLPSL7 anthem is brought to you by TikTok 🙌🏼

Coming soon… 😉

Read more: https://t.co/Eo0ARbWkJz#LevelHai pic.twitter.com/vUyyIoKbx9

— PakistanSuperLeague (@thePSLt20) January 23, 2022
PSL 7 Anthem Teaser
It is the first time Atif Aslam is part of the PSL Anthem, while Aima Baig was previously featured in PSL 6 Anthem titled, 'Mera Groove', which also included legendary Naseebo Lal and the trendy Young Stunners.
It is pertinent to mention that clips from the PSL 7 Anthem had leaked on social media after someone recorded the filming at the Qaddafi Stadium and uploaded it to social media platforms. In the viral video of the PSL 2022 Anthem, there is a large crowd watching Atif Aslam and Aima Baig perform the much-awaited song on stage.
#PSLAnthem ❤️
"ہاتھ ہوا میں اٹھا لے ، دلوں کا حوصلہ بڑھا لے ، شور ذرہ تو مچالے "#PSL7 #LevelHai pic.twitter.com/HwEjDYMAsY

— ابرار شاہ 🔥🔥 (@abrarshahoffic) January 20, 2022
Meanwhile, the Quetta Gladiators have also released their official Anthem for this year's tournament featuring Shahid Afridi, Ushna Shah, Adnan Siddiqui, and Syed Shafaat Ali as well as several other cricketers.
Read more: Quetta Gladiators Releases Official PSL 2022 Anthem.
What do you think about the teaser of the PSL 7 Anthem? Let us know in the comments below.
Follow INCPAK on Facebook / Twitter / Instagram for updates.