In this article we are taking a look at some really useful and free Android apps that you should check out. Some of these might be available for iOS but not all of them. All of the free Android app in this list are available in the playstore.
1. Adobe Scan
This apps helps you scan documents using your phone's camera. You just have to hover the camera over the document and it automatically detects it, captures it and adjusts it. There are a ton of such apps available but this one is more responsive and fast compared to most of them. However, it should be noted that this is useless for where scan quality is not a top priority because no matter how good the app is, the quality can't be the same as that of an actual scanner. You can download this free Android app here.
2. Prisma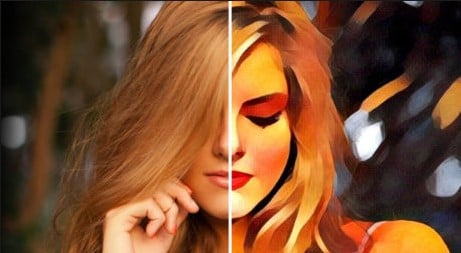 Most of you will already know about this app but for those of you who don't, this is a really cool app to appy filters on your photos. This is similar to Instagram in a way but this has more sophisticated filters and some extra options to make your photos look even better. Also, you don't have to use the full strength of the filter and you can adjust it however you like. To download this free Android app Click here.
3. Next Lock Screen by Microsoft
This is an unusual app since you won't expect Microsoft making a lock screen app for Android but here it is and this is pretty neat. This has a bunch of customization and looks very neat. It is very responsive as well. It runs on top of the stock lock screen app but you also have the option to replace that with this one as the default. The free Android app is available on the playstore by clicking here.
 4. WiFi Mapper
This app is for those who are out and about their work. What this app does is that is displays open and free WiFi connections near you even if they are not in range. How this app works is that it uses data from previous people who used the app and saves the location of these WiFi hotspots for future users. It is however recommended that you use a VPN when using an open WiFi network for security. Download here.
5. Duolingo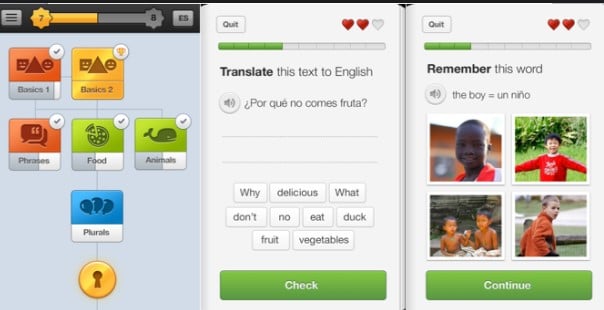 You might have heard of it and you might have not. This app teaches you how to speak a new language in your spare time. They have a ton of languages to choose from. They have a ton of exercises to teach you such as matching words with your current language and many more. It doesn't make you memorize words but helps you gradually learn them over time. Download here.
6. Manything
This is actually a pretty cool and somewhat useful app. What this does is change your old Android phone into a security camera. What you need to do is download the app and set it up as a camera and then use the app on another phone to watch through the camera. It has a bunch of more features like motion detection and it automatically uploads the video when it detects movement to the cloud and saves it for later viewing. However, the cloud storage is a paid service and needs to be bought. This has both Free and Paid versions. To dwonload this free Andorid app. Click here.
7. Twilight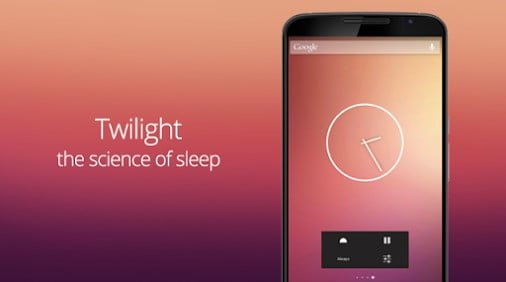 This app is used to change the color temperature of the phone at night. You might have heard that blue light disrupts sleep and what this app does is change the color of the screen so a different temperature. You can set timing for it to automatically change it with your schedule or you can do it manually. You can set the color temp to however you like and you have a lot of options. To download the free Android app Click here.
8. Volume Notification
What this app does is that it adds an option in the drop down menu to change the volume of a specific function like Media, Ringer or Alarm. What you usually have to do is press the volume rocker and hope that it changes the desired volume and if it doesn't you have to press the down arrow and then select the one you want to change but with this app you can simple use the notification panel to do the change directly and more quickly. The free Android app is available for Download here.
9. Photomath
This is the most cool and useful app we've ever seen. What this does is that it basically solves all math problems. All you need to do point your camera at it. It solves anything from complex calculus to basic arithmetic. It also shows you each step that you will need to do to solve it yourself. Also, if you hand writing is so bad that it doesn't recognize it, you can always type in the problem and have it solve it. Download here.
10. Navbar Apps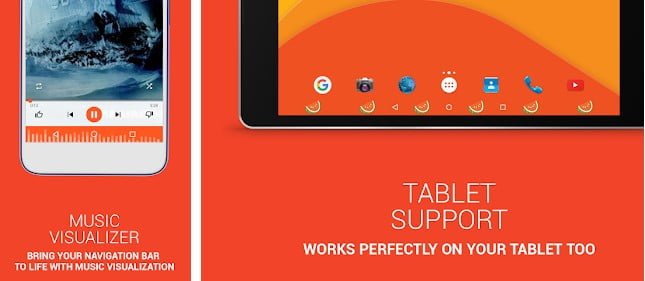 This can help you customize your navigation bar at the bottom. You can change your back and home key looks and change the color of the app and even add emoji's there with this app. You can also make the navbar act like a battery meter where the more battery you have the more it fills up with a single color. This doesn't work with all apps running but works with most. Nonetheless, it is a cool app that you should check out. Download here.