Android 10 still hasn't rolled out to all devices yet and according to Google's latest mistake which hints that Android 11 Developer Preview might be available soon.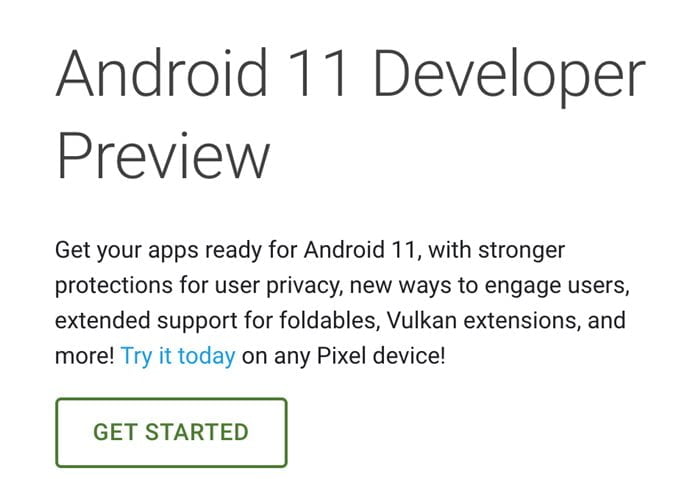 Earlier, Google updated its Android Developer site with a Android 11 Developer Preview listing for a brief period before taking it down according to a report by Android Police.
The Android 11 Dev Preview listing however did not have any information on features or even any downloadable content.
Read more: OnePlus starts getting Google Assistant Ambient Mode.
The page with the Android 11 Dev Preview listing told developers to get their apps ready for Android 11 further stating that the new version of Android will have even more stronger protection for user privacy.
The page also mentioned that there will now be extended support for foldable devices suggesting that event Google might have something planned for maybe a foldable Pixel smartphone.
The entire site for Android 11 Dev Preview has been taken down for now and it carried no important information that would interest the end user.
It is safe to assume that Android 11 Dev Preview must be ready although Google won't be releasing it anytime soon as the company usually makes a new Android version official at the Google I/O event which takes place around May after a lengthy testing process.
For now, the Android 11 Dev Preview page redirects to the older Android 10 Developer Preview after being taken down.
Read more: Samsung Galaxy S20, S20 Plus and S20 Ultra – specifications and details.
Follow INCPAK on Facebook / Twitter / Instagram for updates.