Android 4.4 KitKat will be the next version of the Android smartphone operating system announced by the Google yesterday.Yes, you've read correctly, KitKat, as in the trademarked name of the chocolate candy bar made by Nestle (and licensed by Hershey in the US). read more…
https://www.incpak.com/tech/android-kit-kat-4-4-google-os/
Android 4.4 KitKat Features
Google hasn't revealed any features yet of the upcoming Android 4.4 KitKat but instead, the company said: "our goal with Android KitKat to make an amazing Android experience available for everybody."
With this statement from Google, it is expected that KitKat will become accessible to Android-running devices with lower RAM such as 512MB and older Android version such as 2.3 Gingerbread. This optimisation has been rumoured to be included in Android 5.0 Key Lime Pie.
Here are some hints on what Google would feature in Android 4.4 based on the KitKat chocolate:
1.      Beautifully immersive and multi-sensory experience similar to the KitKat bar perfection.
2.      Full improvements on battery, performance and security features which served by the near perfection of KitKat's symmetry.
3.      Definitely for everyone as with KitKat's unbeatable taste.
4.      Famous in the inside as the outside: KitKat's exceptional feel and taste.
5.      Possible tri-core CPU support just like KitKat's wafer design.
6.      Adjustable orientation which works perfectly in portrait or landscape for panoramic taste experience.
7.      TheCloud for unbelievable taste sensation.
8.      Wider global coverage so you can take it literally anywhere.
9.      No contracts, no small print. With our operating system, you're not tied down to just one KitKat.
10.  Perfect second screen companion and compatibility with all liquid accessories via Android 4.4 KitKat.
11.  Refined software, crisp hardware and unique unibody, just like KitKat.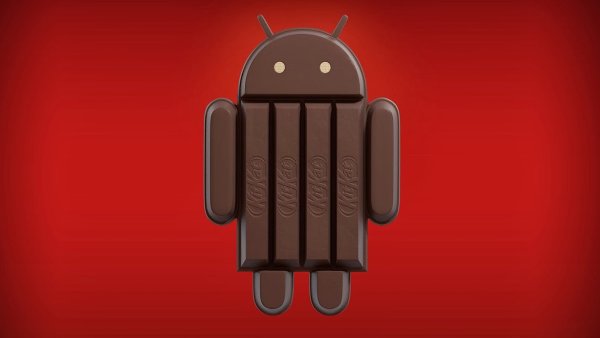 Technical Specifications
Since Google based Android 4.4 with KitKat, the upcoming Nexus devices running the brand-new OS out of the box would have similar specs with the chocolate bar:
Dimensions: Extremely unequivocal 10mm thick, 1 finger long and fingers wide – thinner body and more comfortable keys?
Weight: Under specific conditions KitKat 4.4 has been known to be virtually weightless – lighter than any other Android version?
Edge to Edge Display: Provides maximum user enjoyment for both work and play – thinner bezel on screen with HD resolution and 4K support as well?
Universal Compatibility: KitKat 4.4 can be accessed anywhere around the globe – more Google Drive functions or separate Android clouding system for multiple devices?
Unlimited Standby Time: With unlimited standby time, KitKat 4.4 will be ready to help you go from 0 to break in a snap – more battery improvements and optimisation or Android's version of built-in power saving mode?
The Range: No matter what kind of break you're looking for, with 2MB or 4MB or a chunky-bite option, we've got it covered – 512MB RAM support and 2.3 Gingerbread devices are not upgradable to KitKat?