The Apple Watch Gold Edition sold out in China just in few hours,  Apple watch Gold Edition  ( Gold Version ) costs around 126,899 yaun ( $ 20,000 ) US Dollars.
Apple on friday puts the Apple Sports Watch, Apple Watch and Edition up for pre-orders along with Apple Gold Edition ( Gold Version ) watch. The stock sold out within few hours. The Pre-order countries ( US , UK , Australia , Canada , Germany , France , Japan , Hong Kong and China.The people will not get them until weeks later in the UK — elsewhere, it could be longer. Relatively few will actually walk out of shops wearing their new accessory. 
Among other countries china broke the record of buying all the Gold Edition ( Gold Version ) Apple watches in just few hours, on Friday.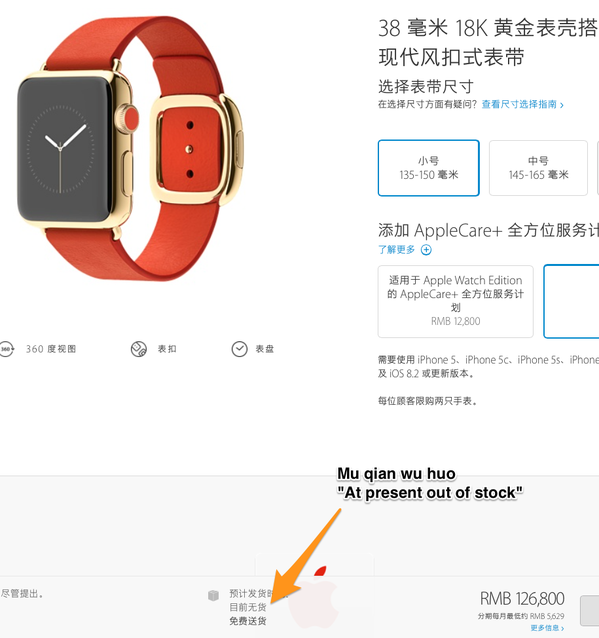 Just hours into sales in China, there was zero chance of grabbing an Apple Watch Edition, the most exclusive version. Author Ben Thompson tweeted that he had checked every store there and at every one the device was listed as out of stock, but it remains unclear just how many units have been sold and shipped on Friday.