Color Os for Qmobile Noir A900 is ready to Rock – INCPak Team is working on various ROMs , currently nailed Color Os for QMobile Noir A900 and Noir A500 , Color Os for Qmobile Noir A900 released after testing and verifying Zero Bug .
Our Teamwork has proven that, when it comes to unity and teamwork, expect the unexpected, Our Work is not only known in Pakistan but in India , China , Russia , Indonesia , USA , UK and other countries as well –  constantly we've been expanding and we deeply appreciate the support by the people across the world.
INCPak Team makes sure first before launches any Rom as INCPak Rom  The List of the INCPak Rom Click here
 Color Os for Qmobile Noir A900
NOTE :- INCPak Team is not liable for any damage or any mistake done by you to your phone.
Download Part 1
http://www.mediafire.com/download/oyf642l5gojcwg3/Noir_A900_ColorOS_INCPak.zip.001
Download Part 2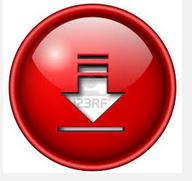 http://www.mediafire.com/download/0p7n7nt0u843wm3/Noir_A900_ColorOS_INCPak.zip.002
download both parts and combine them with hjsplit.exe
Special Thanks to : Ahmer Zaidi for helping out fixing the camera issue of this rom, which finally got resolved.
The Technical Assistance is always on the INCPak Forum  :- www.incpak.net
What's New ?
Based On OPPO Color Os
Color OS UI
Color os launcher
Color os Notification panel
lockscreen choices (5 inbuilt & Many More In Store)
Themes (Inbuilt & Many More In Store)
QuickBoot
Pre-Rooted
Better Camera Quality
Brighter Flashlight
Brighter Camera Flash
Color Os Music Player
Gapps Included
New Color OS Gallery App
Performance Tweaks
Better Responsiveness & Speed
VIPER4ANDROID built-in
Fonts Added
Themes Supported
Color Os Phone Dialer
Unique Color OS widgets
Battery Tweaks Added
Many More…..
Instalation Instructions
Download Noir A900 Color os rom zip.
Place both files on the root of sd card.
Go to recovery mode by holding power and volume up key.
Remove data factory format.
flash rom zip.
Enjoy…………..
Team Credits  :- 
Rom Ported by  :  Ahmed Ali Shah
Rom Tested by : Muhammad Asad Mughal (  Qmobile Disucssion Page Admin )
Title Cover  by : Basit Nadeem
Post  by               :  Farhan Imaan
Special Thanks to Ahmer Zaidi  INCPak Team Android Rom Specialist.