INCPak presents another successful Rom for QMobile Noir i7 INCPak Team member Muhammad Faraz shared the screenshots of Color Os v 2.1 for QMobile Noir i17. Color Os v2.1 is Official "Stock Rom " for Oppo Find 7A but this time QMobile Noir i7 users gets it.
Faraz did not reported any bug so far.
ROM FEATURES
1. Beautiful ColorOS UI.
2. Lots of Online Themes. All Working.
3. More Battery Efficient.
4. Stable and Smooth.
5. Good Camera Quality.
6. All Bloat Wares Removed.
7. Play Store Working.
8. Storage & OTG Super Working.
9. Awesome & Awesome Widget.
10. wow! Dolby Digitul Plus Added.
11. Super Sound Quality.
12. HD Video Playback.
13. Font Chose Option.
14. Awesome Wallpaper Added.
15. Satus bar Net Speed Meter.
16. Operator icon Also Show on Status bar.(This is the best feature of OPPO)
17. ColorOS Special boot logo by Me.
18. ColorOS Awesome bootanimation & bootaudio. then OPPO shutanimation & audio.
19. Deodexed /app, /priv-app, /framework for Faster App Opening Speed.
20. Init.d Tweaks, Vaccuming, Loopy Smoothness, Zipaligned on Boot.
21. OPPO Awesome Music Player.
*******And Much More*******
Screenshots
Download link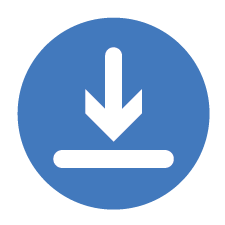 Just in case you would like to replace qmobile logo with an oppo logo flash the provided logo changer. (you will loose stock qmobile logo which you can replace by flashing stock logo zip provided
Extra Downloads  Logo Zips 
Join us on Facebook  INCPak Forum , where the technical discussion carried on 24/7 .
HOW TO USE:
The rar file provided is TWRP backup , to restore it simply extract it and copy the folder you get to the following directory
SD card\TWRP\BACKUPS\QMobile_i7
Then make a backup of current rom just in case
now choose advanced wipe and select system,data,cache and wipe
now choose restore from recovery, choose 2015-09-19–13-36-19 R827EX_11_150515 this backup to be recovered.
After restore just reboot and enjoy color os
Just in case you would like to replace qmobile logo with an oppo logo flash the provided logo changer. (you will loose stock qmobile logo which you can replace by flashing stock logo zip provided)
Credits:
OPPO for making this OS
MAD team for porting it to Primo GM mini (used it as base rom)
original rom can be found at this link
http://mtk-developers.blogspot.com/2015/06/rom-mt6582-44x-coloros-v201i-for-gm.html
Harsh Preet for confirming process of port for this particular ROM
INCPAK for providing a platform for sharing
me for porting and testing :) –  Muhammad Faraz