"The credits for this rom Go to Estine Shahrom Ali – Youngest Android developer of INCPak team! I am posting on his behalf "
Features:-
Init.d Scripts
Crossbreaded
Side Bar ( access by sliding finger on the left side of the Screen and Access Aps Quickly)
When it Runs, Even Lightining thinks She has Slowed Down :D
Espier Launcher 4 Set as Default
Download Espier Themes and it will Run Them very nicely!
Battery Icon Mod
Signal bars Change
Yellow Coloured Toggles
Instant Wake up From Lock!
Sdcard Swapped
Tweaked For Gaming
Dual COrE SOul
ANd MUCH MORE! Try The others Urself
Check this post for screenshots:
http://www.incpak.com/tech/qmobile-noir-a6-got-jelly-bean-imjelly-rom-teaser/
Requirments:
1. Rooting
2. CWM
3. ROM flashig Experience (dont have it, At the end dont blame me )
4. Concentration
5. Nothing Else
Method for rooting(it will work on A6 as well ignore the label of a8 ;) ):
http://www.incpak.com/alerts/root-method-qmobile-noir-a8/
Installing CWMR:
And for Installing CWMR:
1) Download MobileUncle MTKTools from play store.
2) Download CMWR file
Link (http://www.mediafire.com/?a1dvieu04rbplhz)
3) Copy CMWR(Recovery.img) to your SD card.
4) Open MobileUncle MTKTools software, select recovery update option and then select recovery.img file that you copied in to SD.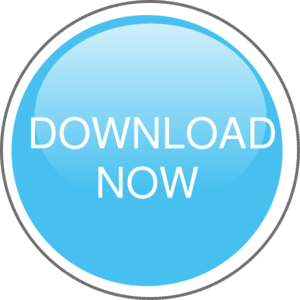 Installation of ROM:

Copy iMjelly_ROM_A6.zip to the main page of sdcard ( not Sdcard2) (copy to sdcard2 if u have swapped storage. if not then ignore this message)
1.Boot into ClockWorkMod Recovery
2. Go to Backup and Restore
3. Backup
4. After backup Complete, then Wipe Data
5. Wipe Cache
6. Go to Advanced –> Wipe Dalvik Cache
7a. Install Zip From SD Card
7b. choose Zip From SD card
8. Select iMjelly_ROM_A6.zip and then select Yes
9. After Complete Select Reboot System Now
If any message Comes choose YES – Disable Recovery Flash
10. Enjoy!
Note:
In Setup Wizard The Phone Will lag Juuuuuuuust a bit! then it will Run Smooth!
If it Ever Lags Go to task manager And clear Memory from RAM!
ANd Also For full PErformance Download No Frill CPu control From Play Store and open it! give it ROot Access ANd Choose both max and minimum To 1001mhz ! and apply!
Enjoy THe Power!
Credits:-