There has reportedly been a data leak of 115 million Pakistani mobile users and that data is now up for sale on the dark web according to Pakistani cyber security company Rewterz.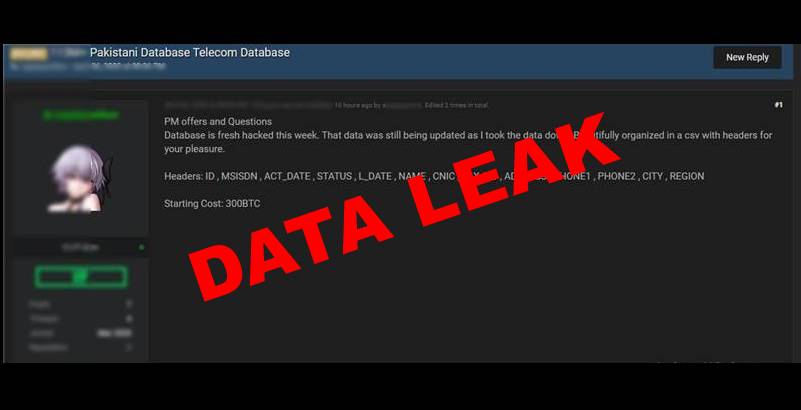 The seller is demanding 300 BTC for the data which is equivalent to 2.1 million US dollars and the Pakistani mobile users data on sale includes sensitive and personal information like full name, mobile number, complete address, CNIC numbers and tax information.
Read more: SMS to Ehsaas Emergency Cash Program Code 8171 is now Free: PTA.
According to the Rewterz report, the cyber criminal who has the data on sale is actually a VIP member of the dark web forum and the post for the sale ad states:
Database is fresh hacked this week. That data was still being updated as I took the data down. Beautifully organized in a csv with headers for your pleasure.
However, the telecom company or companies which fell victim to the data breach still hasn't informed and disclosed this information to its customers which raises serious question about their data security since it is possible that they were not even aware of a breach taking place or they simply ignored informing the customer about the leak.
Read more: OnePlus 8 Pro officially confirmed by company CEO, prices leaked.