Facebook is one of the longest-running social media platform, but it has lost some of its audience over the years. However, Facebook has introduced new features ranging from new video editing tools to discovery in order to make the platform more competitive against the likes of YouTube and TikTok.
The new update replaces Facebook's 'Watch' tab with the 'Video' tab to unify all of its video experience under one place. However, the more significant update is the social media giant's focus on the new video editing tools.
Facebook has rolled out a new feature to enhance Reels, the company's version of short-videos, which makes video creation even more lively and creative. The update features seamless editing, which unifies audio, music, and text into a single interface, facilitating the seamless layering and timing of producers' creative materials.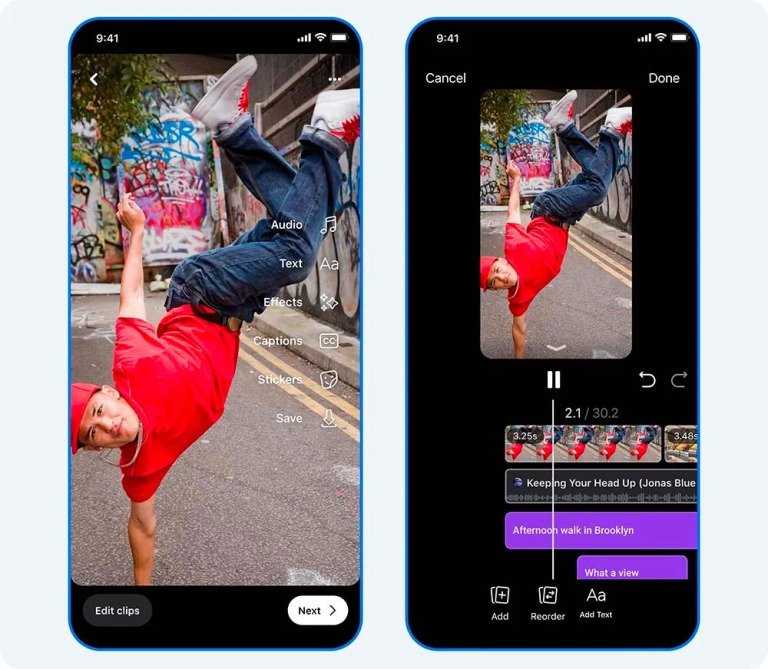 Additionally, Facebook has added more clip editing tools to the platform, enabling users to experiment with speeding up, reversing, or replacing clips, which will help unleash their creativity.
Furthermore, new and enhanced audio options are now available, which are going to enable users to mix the perfect sound into their videos, adding music and audio clips, recording voiceovers, and reducing unwanted noise.
The social media giant is also adding HDR video support to all of its apps, including Instagram. This will enable users to upload HDR videos from mobile devices to Reels. The new feature will ensure that users are able to enjoy videos in full HDR, which provides superior visual quality.
Facebook is also introducing the Video tab, which consolidates all video content on the social media platform, including Reels, long-form movies, and Live content, to simplify video exploration and engagement.
The new tab offers personalized feed, making it easy to scroll through and discovery an array of video content. Meanwhile, the new horizontal-scroll reels section will enable users to jump into short-form videos, adding an element of discovery and excitement to the experience. Furthermore, the Video tab will soon be made accessible from the shortcut bar, making it easily available to users on both iOS and Android devices.
Facebook has also added a redesigned video Explore feature that provides users with a mix of Reels, long-form, and live videos related to relevant topics and hashtags, with the help of human curation and machine learning. This will ensure that users are able to find videos that resonate with their interests and preferences.
Moreover, Facebook is bridging the gap between all its platforms by allowing users to engage with Instagram Reels on Facebook. Unlike before, Facebook users not only watch but write comments on Instagram Reels directly from the Facebook app, eliminating the need to switch between both platforms.
Read more: WhatsApp New Feature Makes Identifying Group Members Easier.
Follow INCPAK on Facebook / Twitter / Instagram for updates.