The social media giant Facebook is working on merging Instagram and Messenger chats to make cross platform messaging more easier for its users on both iOS and Android platforms.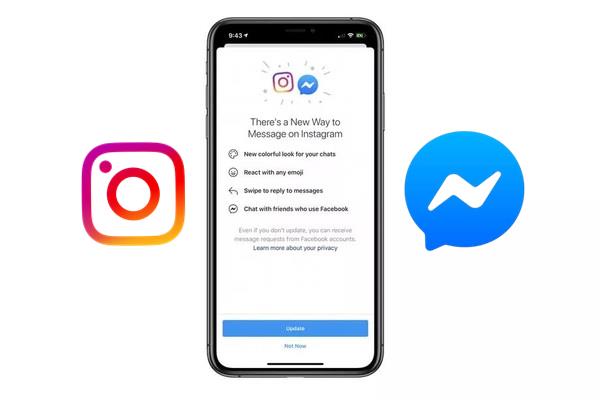 Over at The Verge, their team came across a pop up saying. "There's a New Way to Message on Instagram" and the list of new features included a "new colorful look for your chats," along with the ability to message your Facebook friends.
Read more: Facebook discontinuing its 'Facebook Lite' app for iOS.
After updating the app, the Instagram DM icon is replaced by the Facebook Messenger icon and as promised chats become a lot more colorful shifting between blue and purple.
However, this update is still not available globally to everyone so some of us may have to wait until Facebook decides to roll it out to everyone but right now according to The Verge, the abilit to message Facebook friends is still missing.
Hopefully coming updates will fix that problem and make messaging between platforms easier as promised by Facebook who aims to unify all its messaging platforms including WhatsApp and have the entire system be end to end encrypted.
Read more: Fortnite removed from App Store & Google Play.
Follow INCPAK on Facebook / Twitter / Instagram for updates.