Finding difficulty using that iPad or Kindle? Don't worry, ladies. There's finally an easy-to-use tablet just for us.
It's called the ePad Femme, and the Middle East–based Eurostar Group, who developed the product, are describing it as the "world's first tablet made exclusively for women." It's already going over about as well as the Bic "Cristal for Her" Ball Pen on Amazon.
The eight-inch tablet comes preloaded with a pink background and a number of apps (so we don't have to stress over the difficulty of doing it ourselves) that revolve around yoga, grocery shopping, weight loss, and cooking. If a 5-year-old can figure it out, we probably can too, right?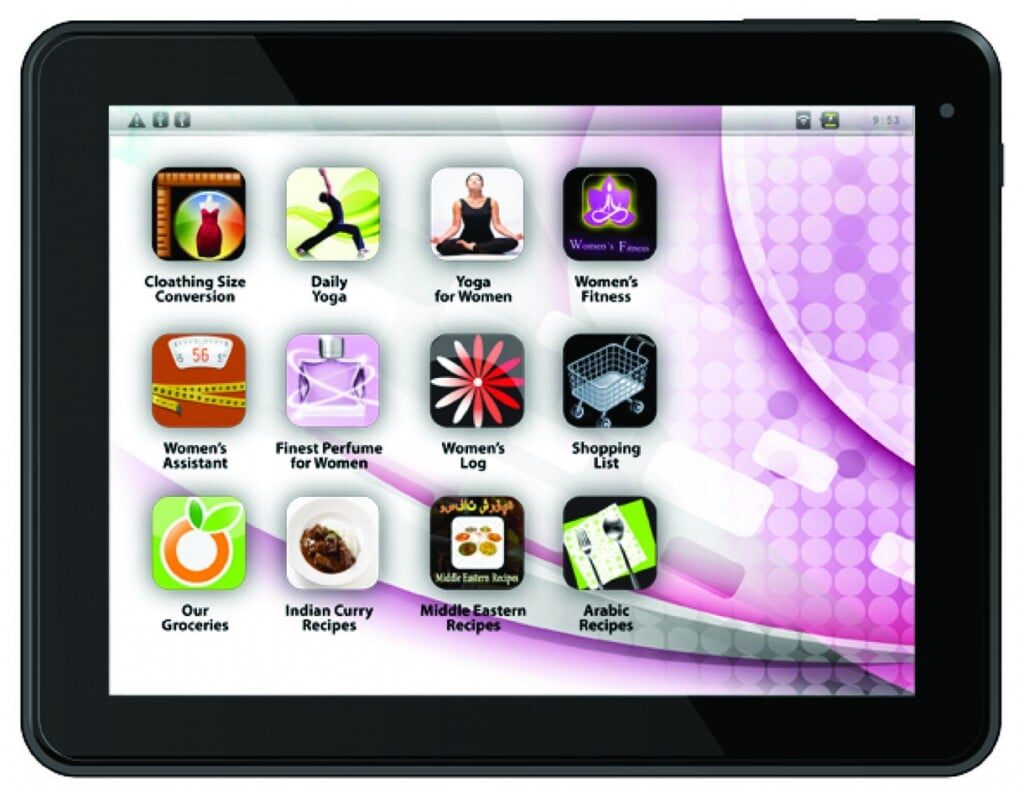 It's also Wi-Fi-accessible, runs on Android 4.0, and has 16GB of internal storage. But if we can't download our own apps, we certainly don't need to know what those numbers mean for the tablet or what we're able to do with an SD card slot.
The ePad Femme was first announced in October, but it was touted as a Valentine's Day gift idea.
"The Tablet comes preloaded with applications so you can just turn it on and log in to cooking recipes or yoga," Mani Nair, Associate Vice President for Marketing at Eurostar Group, told the Jerusalem Post. "It makes a perfect gadget for a woman who might find difficulties in terms of downloading these applications and it is a quick reference."
Nair insists that the ePad Femme isn't sexist and explained that Eurostar Group is focusing on pre-loaded applications for many of their products.
However, Eman Al Nafjan, a Saudi feminist blogger, feels that this is just another way to give women information targeted at pleasing their husbands. She explained that many women are tech-savvy, and in countries like Saudi Arabia, women spend a lot of time online since they are not allowed to drive or travel without a male relative.
"Whoever made this tablet doesn't understand us very well," Al Nafjan said. "We are home all the time and we are extremely tech-savvy."
The ePad Femme is going for about $190, and EUROSTAR had only sold about 7,000 units as of mid-February.
Whether people want to go with an ePad or another tablet, there are plenty of other non-gender-specific options available that are a lot less polarizing.