Epic Games Fortnite Battle Royale has been removed by Apple from their App Store while Google also went ahead and kicked off the app from the Google Play platform.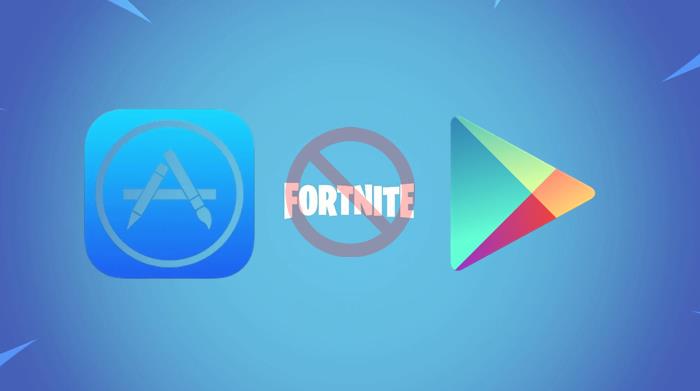 The reason behind the action from both tech giants was Epic introducing an update bypassing the Apple Store and Google Play for in-app purchases for Fortnite.
Since both tech companies take 30 percent commission on sales through their app store, bypassing them is against their policies hence, Fortnite has been removed from the App Store and Google Play.
Read more: Facebook introduces Instagram Reels to rival TikTok.
However, since Android is an open ecosystem, users can still get access to Fortnite and download it on their devices through third party sources and app stores compared to iOS users.
Apple did release a statement about the matter saying:
Today, Epic Games took the unfortunate step of violating the App Store guidelines that are applied equally to every developer and designed to keep the store safe for our users. As a result their Fortnite app has been removed from the store. Epic enabled a feature in its app which was not reviewed or approved by Apple, and they did so with the express intent of violating the App Store guidelines regarding in-app payments that apply to every developer who sells digital goods or services.

Epic has had apps on the App Store for a decade, and have benefited from the App Store ecosystem – including its tools, testing, and distribution that Apple provides to all developers. Epic agreed to the App Store terms and guidelines freely and we're glad they've built such a successful business on the App Store. The fact that their business interests now lead them to push for a special arrangement does not change the fact that these guidelines create a level playing field for all developers and make the store safe for all users. We will make every effort to work with Epic to resolve these violations so they can return Fortnite to the App Store.
Google also released a statement regarding the matter but it acknowledged that even though Fortnite had been removed from Google Play Store, it still remains available on Android through other channels. The company stated:
The open Android ecosystem lets developers distribute apps through multiple app stores. For game developers who choose to use the Play Store, we have consistent policies that are fair to developers and keep the store safe for users. While Fortnite remains available on Android, we can no longer make it available on Play because it violates our policies. However, we welcome the opportunity to continue our discussions with Epic and bring Fortnite back to Google Play.
Following the ban of Fortnite from the Apple App Store and Google Play Service, Epic Games went has filed a lawsuit against both companies for their monopolistic practices and being unfair to developers with their 30 percent commission.
Epic Games is also arguing that Apple gave Amazon an exemption to the 30 percent commission cut when selling their TV shows and movies through their Prime Video service.
However, since the ban of Fortnite on Apple Apple Store affects the company much more, Epic Games also released a video parody of the Apple's 1984 commercial and asking players to demand freedom for fortnite using #FreeFortnite.
According to Epic Games, Fortnite will continue to work normally on Apple devices until Chapter 2 – Season 4 with the ability to download update files. However, players accessing fortnite after that will still be able to play the 13.40 version of the game but new content or the new Battle Pass will not be available to them.
Read more: Samsung Galaxy Note 20 Ultra Price in Pakistan – Specifications.
Follow INCPAK on Facebook / Twitter / Instagram for updates.