Performance boosters generally get a bad rap, but that doesn't mean they should all be dismissed—particularly when they're as well thought out as the latest work from developer Danijel Markov. After recognizing a few inefficiencies in the way Android handles memory management and other system-level functions, he created a flashable ZIP that will apply many fixes in one fell swoop.
Markov's mod, dubbed "L Speed," offers a command prompt interface for optional fine-tuning, but can easily improve performance without any adjustments. By default, the ZIP applies several kernel tweaks, RAM optimizations, and CPU calibrations that should give almost any Android device a hefty boost in performance and battery life.
Requirements
Rooted Android device
Custom recovery installed
BusyBox commands installed
Step 1: Download the L Speed Flashable ZIP
To begin, point your device's web browser to this link and the L Speed flashable ZIP should begin downloading automatically. When the file has finished saving to your device, go ahead and boot into custom recovery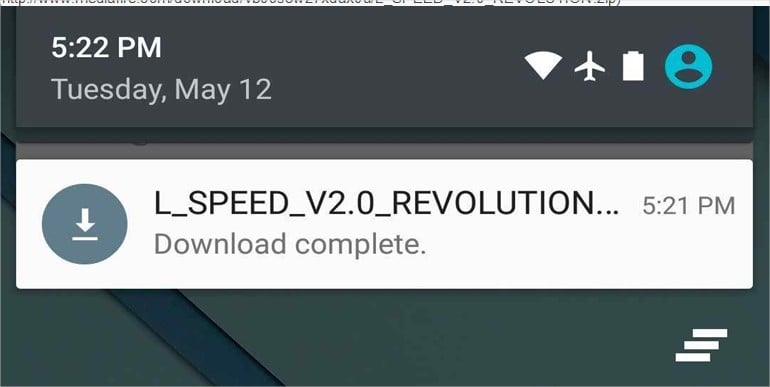 Step 2: Create a Backup (Optional)
Before you flash this ZIP, make sure you have a NANDroid backup on standby. If anything goes wrong or if you want to undo this mod, the easiest way to get things back to normal would be to restore that backup.
Step 3: Flash the ZIP
Go ahead and tap the "Install" button from TWRP recovery's main menu. From here, navigate to your device's Download folder, then select the "L_SPEED_V2.0_REVOLUTION.zip" file. After that, just swipe the slider at the bottom of the screen to install the mod, and when that's finished, tap "Reboot System."
When you get back up, many system tweaks will have already been applied to your device. By themselves, these tweaks should make a noticeable difference in your device's performance and battery life, but if you'd like to customize L Speed a little more, read on for a guide on the command prompt interface.
Step 4: Customize L Speed Settings (Optional)
To fine-tune some of the L Speed optimizations and even enable a few additional options, start by downloading an app called Terminal Emulator for Android.

After installing Terminal Emulator, go ahead and open the app and type su, then hit enter. From here, the app will ask for Superuser access, so tap "Grant" on the popup.
Now that Terminal Emulator has root access for this session, type LS and hit enter to access the L Speed menu. From here, enter the number 2 to access the L Speed settings wizard.
From here, there are several different RAM, CPU, and kernel tweaks that you can enable or disable, and each has a corresponding number. To toggle one of these features on or off, simply type in the number and hit enter. Most changes will require a reboot before they'll become active, so apply any tweaks that look good to you and reboot your phone.
Post by : Umair Khan