Most of the times, users re-install Windows 10 if they are facing certain issues and even to sell their systems but a re-install of Windows is not always necessary and can sometimes be a hassle as the user might have to download a fresh copy of Windows and make a bootable drive in order to carry out the install.
However, another option that the user can use is to factory reset Windows. This factory reset is similar to resetting your phone to the factory state.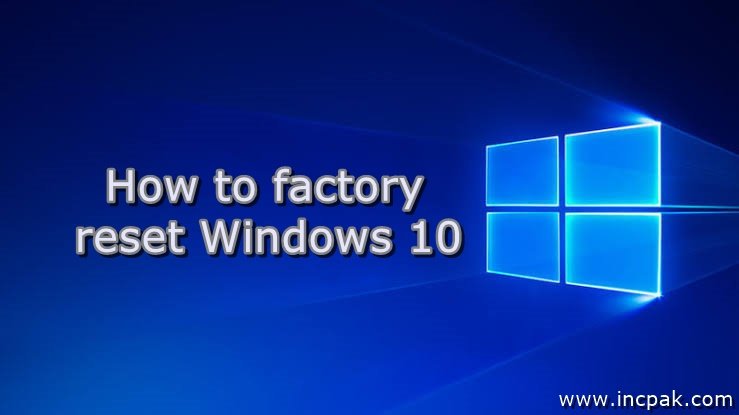 In case of PC's running Windows 10, this reset usually takes the system back to the state of the first boot when your Windows was freshly installed.
How to factory reset Windows 10
You only need to follow a few simple steps to factory reset your PC running Windows 10.
Click on start
Click on settings
Click on Update and Security
Select the Recovery option on the side
You will be brought to the following screen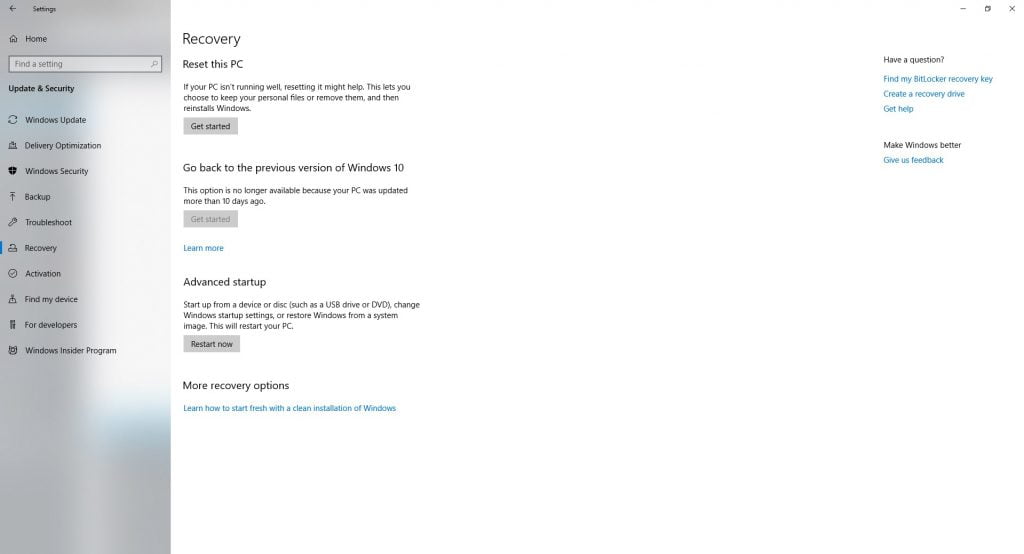 Now all you need to do is click on Get Started
Now the Recovery Wizard will start the Reset process. You will be presented with two options to reset your PC.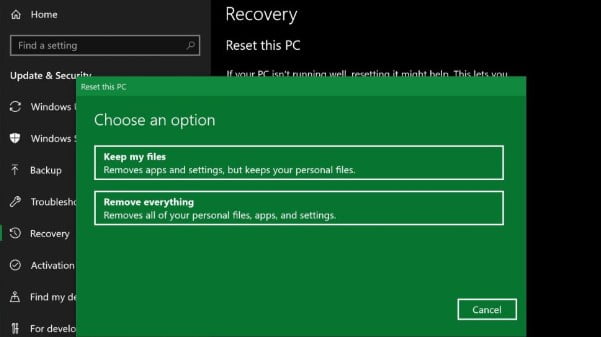 The first option will reset and erase everything including apps but not your personal data such as documents, music or photos.
The second option is the most secure option if you're giving your PC away or selling it as it cleans everything including your personal data and prepares the PC to be sold or given away.
Once you select the option of your choice the process will begin accordingly and will take several minutes to complete. Sometimes it might look like it's stuck but don't panic and just let it run.
How to reset Windows 10 if you're unable to login to Windows
In such a case that your PC is locked or is not reaching the desktop but it is showing the lock screen, then you can still reset the PC and the reset will be the same as above but only a little different to start the process.
Once you're on the lock-screen, you need to click on the on-screen power button. Now you need to click restart while pressing the shift key. The PC will now boot into the Advance Startup Tool.
However, if your PC is having trouble loading Windows altogether then you can still access the Advance Startup Tool by power-cycling the system. To do this you need to turn on the system and hold the power button to shut it down before it fully boots. After doing this three times your system will automatically boot into the Advance Startup Tool.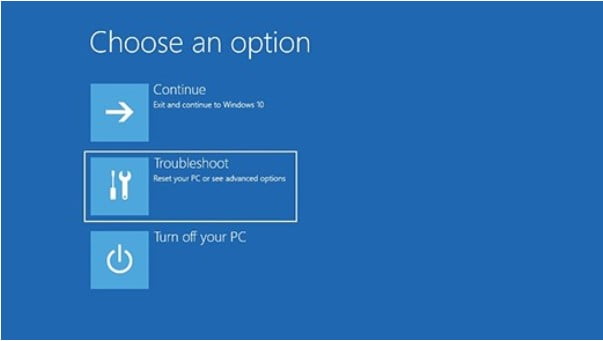 Now all you need to do is go into the Troubleshoot option and go to reset to perform one of the two resets available as discussed above.
Also check out how you can avoid malware on your Windows PC
Follow INCPAK on Facebook / Twitter / Instagram for updates.