HTC has officially announced its new desire 200 budget phone, its the smallest budget smartphone in the HTC's product line-up.It's the amalgamation of metal, plastic, and glass might look like a palm-sized HTC One, this machine will aim for the ultra-budget crowd, bringing with it a low-resolution display and a slightly older version of Android and Sense than the common 2013 smartphone.
HTC DESIRE 200 Specification :
3.5-inch display

Running on Android Ice Cream Sandwich
320 x 480 resolution LCD
1GHz processor
512MB of RAM
4GB storage space with microSD card slot
1,400mAh battery
It's unclear whether the device will eventually launch on Jelly Bean or remain on version 4.0.3 once released.
At first glance, the HTC Desire 200 definitely looks familiar, where at the front, it will sport an earpiece section which has been inspired by the HTC One, while the controls located right below resemble most of the other recently introduced Android-powered devices from HTC. When you flip it to the back, it looks like a throwback to the past, with a very close resemblance to the HTC Desire C.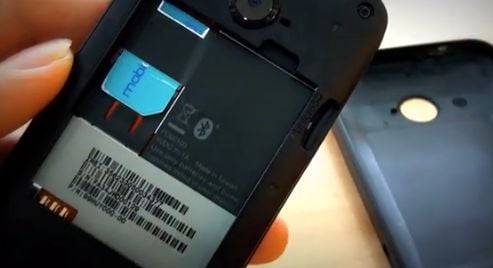 Looking at the specs and overall design and finish of the handset, we could be looking at a sub-£150 handset here. Providing the handset even launches in the UK that is – it could well be an emerging-market-only release designed to do battle with Nokia and Samsung's low-price smartphones.

HTC Desire 200 hands on by incpak com