Huawei and Xiaomi recently launched their new mid-ranged smartphones, the Huawei Mate 10 Lite and Xiaomi Mi A1 (AndroidOne) respectively. Xiaomi Mi A1 is a relaunch model of Xioami 5X. Both phones are similar in terms of specifications with only a difference in software. The 5X has Xiaomi's MIUI interface but the A1 has a stock Android interface.
A lot of people have been confused about what phone is better, the Huawei Mate 10 Lite or the Xiaomi Mi A1 as both these phones are similarly priced here in Pakistan. Although Xiaomi Mi A1 is overpriced (more expensive) here when compared to the global price and Huawei Mate 10 Lite is under-priced (cheaper) here compared to its global price.
INCPak forum has recently been flooded with questions on which phone is better and worth the purchase. So we have made an unbiased comparison of the two phones so people can decide which is better for them and which one they should buy.
Huawei Mate 10

lite Vs

Xioami Mi A1

Comparison
Disclaimer:

This is a totally unbiased comparison between these companies. All information was gathered from the web. We don't have anything against any company.
User Interface
Huawei Mate 10 Lite is powered by Android 7.1 (Nougat) with Huawei's custom EMUI skin as the interface. Android 8.0 (Oreo) is confirmed for a 2018 release. Xiaomi Mi A1 is also powered by stock Android 7.1 (Nougat) as this is an AndroidOne device Xiaomi did not include their custom MIUI interface. The beta for Android 8.0 (Oreo) is already out for the device with a stable version expected to be released in 2018.
Design
Huawei Mate 10 Lite has a bezel-less screen and an aluminum unibody finish and gives you a premium and similar look to today's flagship phones like the Samsung Galaxy S8 however, the Xiaomi Mi A1 has conventional big bezels above and below the screen. The phone's design looks like its from 2015. As companies are moving towards a more bezel-less design, the Xiaomi Mi A1 looks a bit outdated compared to other devices.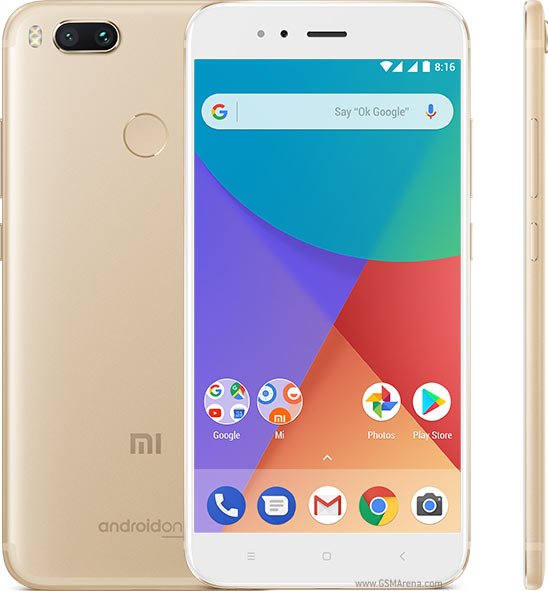 Display
The Huawei Mate 10 Lite offers a much better display with a 5.9 inch screen running a higher resolution (1080×2160) and a 18:9 ratio. The Xioami Mi A1 has smaller 5.5 inch screen at a lower resolution (1080×1920) compared to Mate 10 Lite and it also has a 16:9 ratio.
Camera
Rear Camera
We compared pictures taken from both devices and the Huawei Mate 10 Lite offers a better camera with more detail and more natural looking results. The results of the Xiaomi Mi A1 though clear are a little over exposed and too bright at times. Both phones however lack OIS (Optical Image Stabilization). We have included the camera samples including video capture quality of both devices so you can check the results yourself.
Huawei Mate 10 lite Camera result
Xioami Mi A1 Camera Result 
Front (selfie) Camera
The Huawei Mate 10 lite is equipped with Dual 13+2MP cameras with an aperture of f/2.0 whereas, the Xiaomi Mi A1 only has a single 5MP front shooter. The Huawei Mate 10 Lite has a very and more clear result together with detail and color accuracy compared to the Xiaomi Mi A1. We have included front camera samples as well for comparison.
Huawei Mate 10 lite – Selfie Camera Result
Xioami Mi A1 – selfie Camera Result

Huawei Mate 10 lite – Video Camera Result
Performance
The Huawei Mate 10 Lite is powered by Huawei's own HiSilcon Kirin 659 chipset with Octa-core (4×2.36 GHz Cortex-A53 & 4×1.7 GHz Cortex-A53) and Mali-T830 MP2 GPU. The Xiaomi Mi A1 is powered by Qualcomm MSM8953 Snapdragon 625 with Octa-core 2.0 GHz Cortex-A53 and Adreno 506 GPU. Both have 4GB of internal memory (RAM). We have included Benchmark results from different applications to give you an idea of the performance of both devices. You can see that both devices are very similar in performance and one will not notice any difference in real life use.
Benchmark Results

Storage
Both phones have 64GB of internal storage which is expandable up to 128GB through a microSD card.
Battery
Huawei Mate 10 Lite has a 3340mAH battery while the Xiaomi Mi A1 has a 3080mAH. The difference is minimal and won't give such a big difference in overall battery back-up of both devices. Both phones do not support fast charging. Although the Xioami Mi A1's SoC SD625 supports Qualcomm QuickCharge 3.0, Xiaomi has disabled the feature in its device.
Verdict
After INCPak members kept asking about which device is better, we did an extensive research on the web which included major websites like Instagram for camera results (#MiA1, #HuaweiMate10Lite, #Mate10Lite and #Honor9i), GSM Arena and Flickr where camera results were provided by Linus TechLinus). We also took a look at Oppo F5 and Infinix Zero 5 which are also similarly priced here in Pakistan and we can safely say that these two phones do not even come close to Huawei Mate 10 Lite and Xiaomi Mi A1 so a comparison between these was not worth it. According to our opinion Infinix Zero 5 is the worst of the four with extremely poor multi-tasking, with camera results not up to the mark when compared to these other devices.
Now it depends on you to decide which device is better for you. If you are a developer who like to tinker with their cellphone then Xiaomi Mi A1 is probably the right choice for you as it will have more development support but do not expect very good selfies from this device as the Huawei Mate 10 Lite takes the edge over all of these devices.
Let us know what you think about this comparison and about both of these devices. We would love to hear from you in the comment section below.
for further discussions feel free to join INCPak forum on facebook.
Credits:-  Ali Gulrez and Farhan Imaan Abro – INCPak Team.