Huawei P40 and P40 Pro renders are out by OnLeaks in collaboration with 91Mobiles. Though the renders are dark and don't show much according to the tipster, the P40 Pro may have up to five cameras including a 64-megapixel Sony IMX686 main sensorm a 20MP ultra-wide, 12MP periscope telephoto with 10x optical zoom, a macro camera and a 3D ToF unit.
The Huawei P40 and P40 Pro are said to release around March 2020 which is pretty close and with no official announcement it might be a little later than that.
@OnLeaks made a twitter post showing the render and pointing to the 91Mobiles site for more information.
9Mobiles posted the renders on their site with detail as to what the specs might be.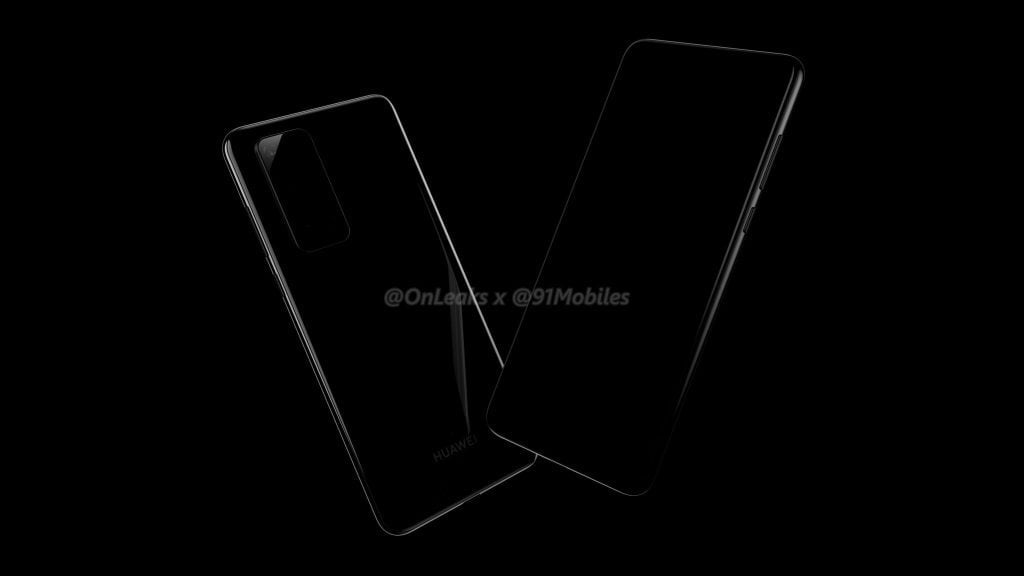 As we can see from the dark renders, P40 camera houses four sensors according to @OnLeaks and the Pro model is said to have as many as five cameras though this is just a speculation and there isn't any official news on this.
Some other specs for the phones include the screen which may be 6.1 inches to 6.2 inches for the Huawei P40 and 6.5 inches to 6.7 inches for the P40 Pro. @OnLeaks does say that there is a new metal frame design for the phone. It is also rumored that the screen will be a 120hz OLED display.
The renders suggests that there will be a Type-C USB port on the phone and speaker grille at the bottom. One important function that the phone seems to be missing and something that is still very important to most people is the headphone jack. We can clearly see that the phone is missing that 3.5mm audio jack and is no where to be found on the device.
What the renders don't show is the exact type of screen on the phone since the renders are dark and there is no telling whether the phone will have a punch-hole display, a notch-less display or a notched display which is very unlikely since notches aren't trendy anywhere and almost everyone has moved on from that except Apple.
The specifications of the phone are said to be Huawei's own Kirin 990 SoC with 5G support and will run Open Source Android 10 based on EMUI 10 out of the box. However, Google services will not be supported on the Open Source version of Android.
Although the head of Huawei's consumer business, Richard Yu, said that the P40 might have Huawei's own HarmonyOS instead of Google's Android and that the company is waiting to see the situation with US and will decide accordingly.
We will see more information in the coming weeks about the phone as the new year begins.
Read more: Samsung Galaxy Fold 2 might have a glass display.
Follow INCPAK on Facebook / Twitter / Instagram for updates.