Huawei Y300 is Better Phones as Compared to QMobile A8 or GFive Bravo (in my Opinion) with the Same Price range but better Spec. Although do not have Compass but very Good GPS.
Rooting 1st Require you to unlock Bootloader Chinese version Y300-0000 is allowed have Unlock Bootloader and it's Procedure is Give at the website given below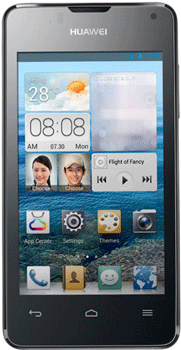 http://huawei-y300.tumblr.com/
But the same procedure can not be applied to the International version we have Y300-0100. so the Alternate is given
Note :- Missing any step, or Incomplete Implementation may disable your Camera,(Reversable) so be careful.
Official Procedure :
For Y300-0100: Send an e-mail to [email protected] requesting a code to unlock the bootloader.
Submit the following information via the form respectively e-mail :
S/N number (written on the label under the battery)
IMEI (Settings -> About phone -> Status)
Product ID (dial *#*#1357946#*#*)
But to me huawei Official denied to send Bootloader Unlock code so follow the Alternate Procedure
Method with locked Bootloader
1st download all the below Packages required
Steps :
 Download Package: " Unlock Bootloader Offline [Y300] " to your PC

Unzip the package " Bootloader Unlock Offline [Y300] "and copy to the root of the USD, the folder "dload" with contents (Update.app) .
If not already inside (eg: if you use a reader card), insert the uSD card. After quick start and turn off the phone
Keeping pressed both volume keys simultaneously (Volume "-" Volume + "+") , press and hold these (Power) to turn on the phone, it automatically enters the software update mode.
When the process ends the bar  comes at the end of the route shown " Update Complete "(Update completed) and the phone should automatically reboot, otherwise it will be necessary to remove the battery and re put it (before doing this wait 30/45 seconds) . ( For reference, for this tutorial ) With this if everything went well we root kernel, the Y300-0000 may differ slightly from Y300-0100 (apparently identical) . 6 – In this last step we connect the terminal to the system,
Activate the USB debugging, install the ADB drivers for the Y300 model (Connect the terminal, go to My Computer and access the drive terminal and install the WinDriver Handset )
Now use the following application for rooting the phone. Unlockroot 3.1 – Once the software select the tab called root and then select your terminal to complete the process. should theoretically end this root the terminal.
But still one Step Missing.
Some time above procedure Distort boot image, so Follow the subsequent steps too
Starts mobile, go to " Settings> Development options "and activate the" Debugging by USB ".
 Download and unzip it on your computer http://www.solidfiles.com/d/1dfd315bfa/.
Connect your phone to your computer, go to the unzipped folder and run the install-windows.bat
 The mobile will restart with the new boot.img Usually this your guide will be completely root Y300 without any performance problem .